How do I get a Bounty Hunter License?
Obtaining a Bounty Hunter License involves a series of steps, including completing a training program, passing a background check, and meeting state-specific requirements. It's a challenging yet rewarding career path. Are you ready to explore what it takes to become a licensed bounty hunter?
In the U.S., the laws governing bounty hunters vary from state to state. Several states require licenses for this position, but many do not. Most licenses are available through a state's department of insurance, and each state sets its own prerequisites for licensure. There are many training programs available online and elsewhere, but not all of these fulfill the requirements to get a bounty hunter license.
Individuals who find and apprehend bail fugitives, but are not employed by official law enforcement, are called bounty hunters. Other names for this occupation include bail enforcement agent, bail fugitive investigator, or fugitive recovery agent. Bounty hunting is illegal in nearly every nation in the world. Only the United States and the Republic of the Philippines allow the occupation.
Although bounty hunting is legal in the U.S., bounty hunter license laws are not uniform across the country. Four states — Wisconsin, Oregon, Illinois, and Kentucky — have outlawed bounty hunting entirely. Others outlaw freelance work, but allow bail enforcement agents to operate as full time 'runners' who work for a bond agent. Many states have no license requirement at all.
Fourteen states require a bounty hunter to be licensed by their department of insurance in order to work. These licenses do not typically transfer from state to state. The requirements for licensure also vary between states, but most involve a similar set of prerequisites, including passing an examination. Persons seeking licensure should contact the department directly to determine the requirements for their state.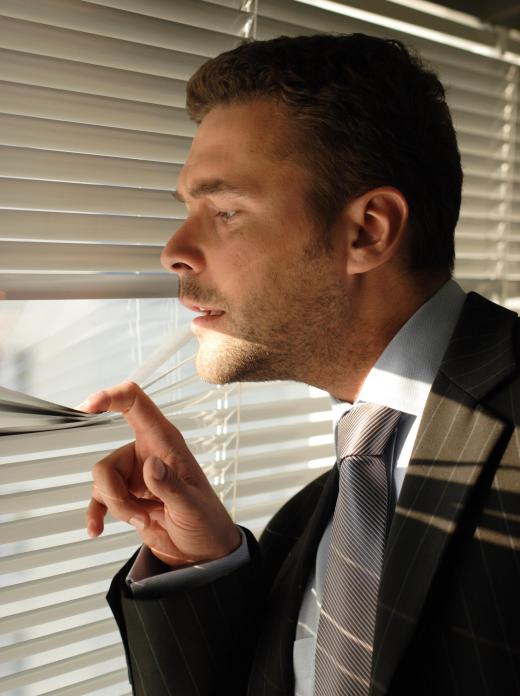 The examination requirement is typical for acquiring a bounty hunter license. Some states require 20 hours of education in the field before a license can be issued. These courses are also generally stipulated by each state's department of insurance. Many online bounty hunter training courses claim to offer certification, but most do not apply toward a state-issued license.
Many states only require individuals applying for a bounty hunter license to take an examination, without specifying any particular training program or number of study hours. Some online bail enforcement agent courses may be helpful in preparing for this test. Research through online searches or through a state insurance department may offer applicants a list of reputable programs.
Most states, even those that do not require a bounty hunter license, have an age minimum for bail enforcement agents. This requirement is typically 18 years of age, while some increase it to 21 years. Also, most states will not give a license to someone with a criminal record. Some states also require applicants to pass a psychological test.
There are often residency laws for acquiring a bounty hunter license. Most states require bail enforcement agents to be United States citizens. Others stipulate that an individual must live in the state for a set amount of time before applying for a license. Most of these types of requirements vary from six months to one year.
AS FEATURED ON:
AS FEATURED ON:
By: Uros Petrovic

A license might or might not be required to be a bounty hunter, depending on the state.

By: diter

Bail money is returned, provided the accused attends his or her court proceedings.

By: endostock

A bounty hunter tracks the movements of fugitives and their associates.