How do I get Physical Therapy Certification?
There are three steps required to get physical therapy certification: post-secondary education, physical therapy experience, and successful completion of the certification examination. Physical therapy is used to help people recover or maintain their ability to use their muscles. This type of therapy involves a specifically prescribed set of exercises, with or without weights.
People who want to get physical therapy certification have usually been working in either the health services or physical fitness industry for several years and enjoy working with people. Physical therapy certification is granted by the National Physical Therapist Examination (NPTE). This certification is required to work as a physical therapist in the United States.
The first step toward getting a physical therapy certification is to complete a post-secondary education program. Candidates can have a degree in physical therapy, physiology, or physiotherapy from an accredited university. Alternatively, some states allow candidates with a college diploma in physical therapy to obtain certification through a combination of additional courses and work experience.
There is a minimum amount of physical therapy experience required before you are eligible to write the physical therapy certification examination. This must be verifiable physical therapy assistance, supervised by a certified physical therapist. Most candidates complete this experience requirement in two phases. The first phase is through a job placement or internship program as part of their education. The second phase is after graduation, when they have obtained their first job in physical therapy.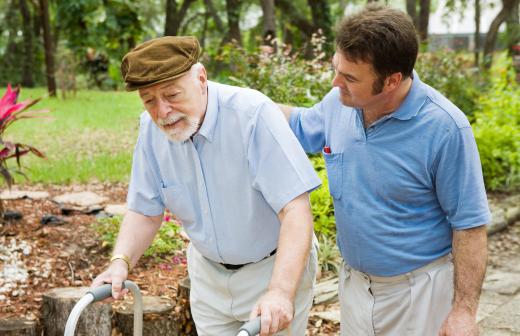 The physical therapy certification examination is five hours in length and is a computerized multiple choice test. Many state physical therapy associations offer preparation courses and seminars to help students prepare for this exam. Look at the study preparation courses available to you and select the one that will work best for you.
Upon successful completion of the physical therapy certification, candidates are able to apply for positions with clinics, hospitals, long-term care facilities, and other institutions. Many large employers will not hire candidates until they have obtained their certification. The certification will not result in a higher salary immediately, but will open more opportunities when combined with three to five years' work experience.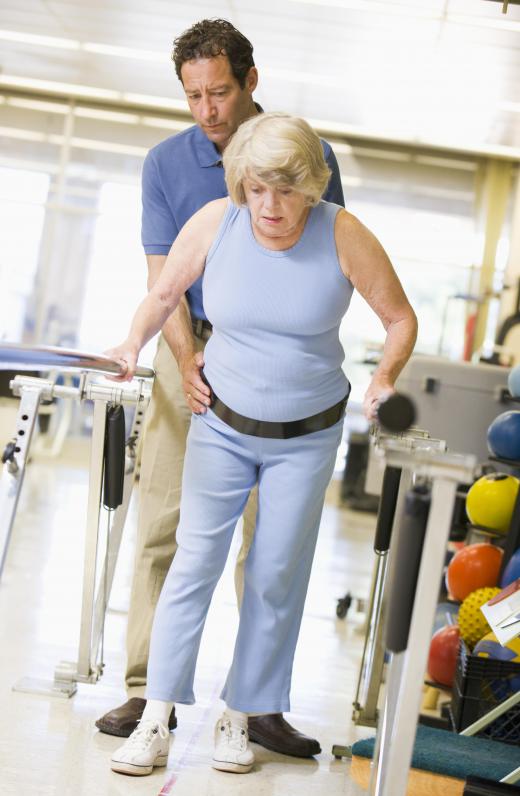 A career in physical therapy demands a high level of commitment to your personal fitness and strength. This job requires a great deal of interaction, working with clients to improve muscles strength, flexibility, and tone. People who enjoy exercise programs and being active will be able to maintain their own health for much longer.
AS FEATURED ON:
AS FEATURED ON:
By: design56

Hand exercisers for physical therapy.

By: Tyler Olson

In order to receive a physical therapy certification, one must complete a post-secondary education, have work experience and take an exam.

By: Lisa F. Young

Physical therapists may specialize by working with the elderly.

By: Monkey Business

Physical therapy certification is granted by the National Physical Therapist Examination.

By: iceteastock

A career in physical therapy demands a high level of commitment to one's own personal fitness.

By: aykuterd

The examination that physical therapists take to achieve certification lasts for five hours.