What are the Different Marketing Assistant Jobs?
Marketing assistant jobs are broad in scope, and the duties and responsibilities are dependent on the manager and the company. The jobs tend to fall in three main categories: public relations, advertising, and research. Some marketing assistant job descriptions may include all three categories, while others may focus on one or two areas. Marketing assistants work directly for companies or marketing agencies that serve multiple companies. Individuals who want a wide range of experience seek marketing assistant jobs at agencies.
The main job of a marketing assistant is to help the marketing manager do his or her job. Daily duties consist of providing secretarial, research, and marketing support. Assistants also coordinate and schedule marketing meetings between various corporate departments on behalf of the marketing manager. Some marketing assistant jobs require individuals to draft marketing plans and proposals to clients. The marketing manager is often responsible for revising the proposals and plans and presenting them to corporate department heads or clients if the manager works at an agency.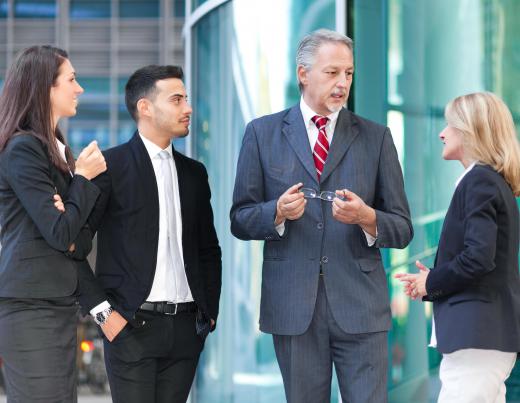 Conducting marketing research is also an important aspect of what a marketing assistant must do on a regular basis, or he or she may be hired as a marketing research assistant. The primary job of a marketing research assistant is often to help the manager obtain the information he or she needs to create marketing campaigns. Making phone calls, researching the Internet, and reviewing client or corporate documents are some of the ways assistants often use to research data and information for marketing campaigns.
Public relations marketing assistant jobs consist of helping the manager on campaigns that involve public relation activities. Assistants often compile and maintain a database of media contacts, write press releases, and send them out to various outlets. They may also be in charge with planning and coordinating promotional events on behalf of the company or clients. Assistants often manage social media marketing and interaction, including posting new content and finding new users, members, or followers on various social media channels.
Some marketing assistants prefer to work on advertising campaigns or for advertising agencies. An advertising marketing assistant often helps to design campaigns and carry out the technical aspects of assembling templates and page layouts for advertisements. Marketing assistant jobs in advertising often involve tracking response rates and creating reports for the marketing manager to review and analyze. Many assistants often have an administrative background, which makes them marketable as potential employees.
AS FEATURED ON:
AS FEATURED ON:
By: Minerva Studio

The main job of a marketing assistant is to help the marketing manager do his or her job.

By: design56

Marketing assistants may help test new products to decide on the best strategy for their distribution.

By: Gianluca Rasile

Clerical duties assigned to a marketing assistant may include making photocopies.

By: michaeljung

Marketing assistants help design eye-catching packaging for products.

By: gemphotography

Marketing assistants often manage social media marketing and interaction.

By: matka_Wariatka

Marketing assistants may design print ads that can be placed in magazines.

By: bloomua

Marketing assistants may craft text advertisements to send to frequent customers.