What does a Greeting Card Writer do?
A greeting card writer provides text for cards purchased by the public for presentation to friends and loved ones on special occasions. The position may require the writer to focus on one emotion or topic, or she may be free to write on whatever theme she wishes. This type of writer may work on the staff of a greeting card company or freelance her services to several card publishers. More recently, greeting card writers also pen verses for electronic greeting cards available exclusively on the Internet.
The most popular greeting cards normally include ones that relate to occasions, such as birthdays, deaths, and anniversaries. Cards also are popular for specific holidays, such as Valentine's Day, Mother's Day and Father's Day. Other cards convey messages related to school graduation, new home acquisition, births and career advancement. Some cards offer encouragement during difficult times, extend a message of love and friendship or seek to mend broken relationships.
Some companies specialize in one style of greeting card, such as religious themes or nature scenes. Others carry a full line of cards that include greetings for every age and event, with premises that range from simple humor to heavy sentimentality. A greeting card writer may find her niche in just one of these areas or find her talents are best displayed when she varies her topics and emotional approaches.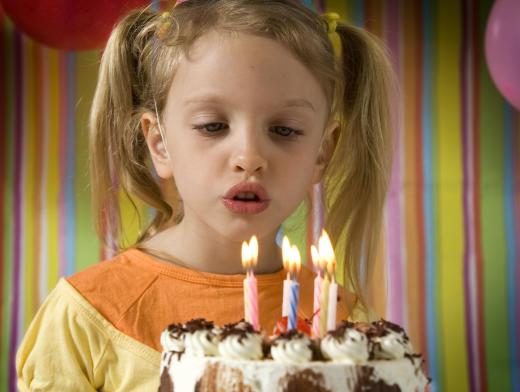 When composing card verses, a greeting card writer normally has to follow the guidelines of her publisher. Some companies require rhyming verses and a prescribed number of stanzas for each card. Other publishers purchase only witty cards with one line on the outside and one on the inside. A number of greeting card companies have strict guidelines on how risqué their card verses can be as well.
Success as a greeting card writer frequently depends on the writer's ability to know what her audience needs and wants. This generally requires empathy, a good understanding of human nature and familiarity with the latest market trends. Since the card writer is generally expected to express in words what others cannot, her insightful qualities are typically important in composing messages that appeal to a wide range of personalities.
There are normally no educational requirements for this position. Most people in this profession have experience in creative writing. A significant number of greeting card writers are poets, fiction writers or songwriters. Many companies prefer applicants for this position to have a portfolio of their best work available for review prior to hiring.
AS FEATURED ON:
AS FEATURED ON:
By: Designs by CnC

A successful greeting card writer is able to express a wide variety of feelings and emotions on a level that is very personal but applicable to millions of people at the same time.

By: Hallgerd

Greeting card writers need to keep their audience in mind when developing a card.

By: blantiag

Greeting card writers might focus on a specific theme, like humor.

By: olly

Greeting card writings may work on pieces that express sympathy.

By: aceshot

Greeting cards might contain words of encouragement for someone who is recovering from health issues.