What Does an Engineering Apprentice Do?
An engineering apprentice gains hands-on experience in the field, working under seasoned professionals. They learn to apply theoretical knowledge to real-world problems, developing solutions and honing their skills. This practical training is crucial for their future career. But how does this experience shape their professional journey?
The specific duties of an engineering apprentice will vary according to what type of engineering he or she intends to do. An electrical engineering apprentice, for example, will focus on different skills and techniques than a civil engineer. An apprentice in general is someone who works for lower wages under the guidance of a more experienced worker in order to learn the skills and knowledge necessary to be successful in a trade or career. Some professions or employers require that potential job candidates undergo an apprenticeship before they can be considered for full-time work.
An engineering apprentice is likely to work as an assistant to a more experienced engineer, though in other cases the apprentice will have relevant job duties that are similar to head engineers; the work done by an engineering apprentice will be subject to more inspection and scrutiny, however, and it is unlikely that the apprentice will do any jobs without some supervision. When applicable, an engineering apprentice will travel with a head engineer to a job site to observe or participate in work processe. The head engineer will act as a teacher to the apprentice while providing hands-on learning experiences whenever possible.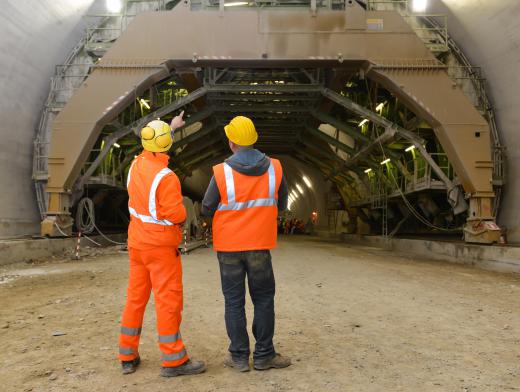 The duration of an apprenticeship can vary significantly. Some professions require an engineering apprentice to take part in an apprenticeship program for up to five years, while others may be as brief as a year or less. The duration will depend on the complexity of the profession as well as the training and experience of the apprentice. During this job training period, the participant may need to earn specific certifications or licenses that qualify him or her for work in a specific region. The apprenticeship may therefore include some classroom education or training to prepare the participant for certification or licensing exams.
Once the apprentice has completed job training satisfactorily, he or she will be eligible for full-time work within the profession. Taking part in an apprenticeship with a specific company or entity can increase a candidate's chances of being hired full-time, though this is certainly not guaranteed. Most engineering professions can be highly competitive, though they are also some of the fastest growing professions in need of recent graduates and young employees. Many students studying engineering may, in fact, be required to participate in an apprenticeship or internship in order to satisfy graduation requirements while working on an undergraduate degree.
AS FEATURED ON:
AS FEATURED ON:
By: viappy

An engineering apprentice may be assigned tasks that are overseen by a more senior supervisor.