What Is a Registered Nurse?
A registered nurse is a healthcare professional who has completed extensive training and passed a national licensing exam. They provide patient care, educate about health conditions, and offer emotional support to patients and their families. But what does a day in the life of a registered nurse look like?
In the United States, Canada, and some parts of Europe, a registered nurse (RN) is a specialized healthcare professional who has not only completed advanced nursing coursework in a university or medical school, but who has usually also undertaken training and certification related to healthcare management and other specialized topics. Nursing in many places can be a somewhat complicated field, at least in terms of hierarchy. A number of vocational schools and community colleges offer basic nursing degrees at the associate level, and these usually lead to entry-level jobs in hospitals and clinics. Students can also attend dedicated nursing schools, which is almost always a requirement for RNs. These are more intensive, and usually lead to bachelor's degrees, master's degrees, or both. These more advanced candidates often choose to become either RNs or nurse practitioners, and the choice often centers on where they want to focus the majority of their time and attention. Registered nurses usually combine patient care with general management duties, including supervisory roles in many instances. They often work in hospitals under doctors and other experts, though they're frequently also employed in doctors' offices and clinics. There are also usually a number of alternative paths people with this sort of training can pursue.
Role in the Larger Nursing Field
The medical field is growing exponentially in most places, and this often means that there's a growing demand for nursing staff at various points of the care process. RNs are often some of the most sought after, in large part because they usually have some of the most extensive and rigorous training behind them. At least in the U.S., the RN credential is only given to individuals who have graduated from a state-approved nursing school program and passed the National Council Licensure Examination for Registered Nurses (NCLEX-RN). Regular re-certification and sometimes even re-testing every few years may also be required.
Types of Jobs and Work Settings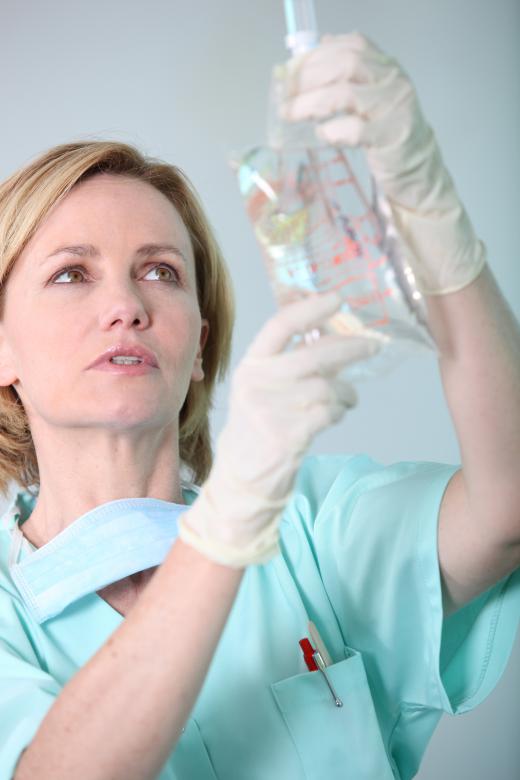 Nursing professionals with an RN credential can normally work almost anywhere in the medical sphere. They are found in hospitals, doctors' offices, various medical or specialty care facilities, operating rooms and intensive care units (ICUs). Many RNs find it both meaningful and profitable to personally contract out their services especially during nursing shortages. This approach provides them with more control over their work hours and pay. Others, however, like the fixed schedules and employee benefits that are generally more common to jobs offered in hospital and clinical settings.
Role in Patient Care
Depending on the medical facility, daily duties might include reviewing patient charts, helping to design and implement patient care plans, and providing information to patients' families. RNs also typically spend a significant part of their days supervising other nurses and their assistants, making sure all necessary tasks are addressed and completed.
Oversight and Management Duties
A registered nurse typically oversees the work of many others health caregivers, including licensed practical nurses (LPNs) and other medical aides. RNs must be comfortable taking a leadership role in assigning duties to these other employees. Following their academic training, LPNs (also called Licensed Vocational Nurses (LVNs) are required, in some jurisdictions, to pass a different state licensing exam than RNs called the NCLEX-PN.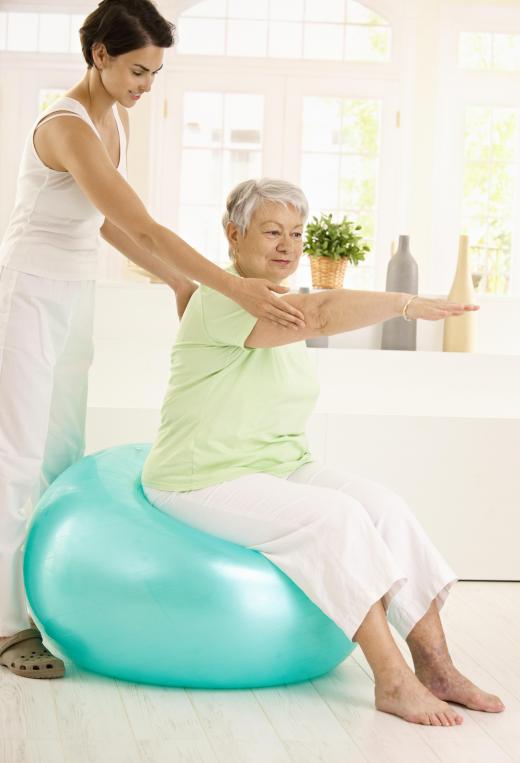 While RNs must address many managerial duties, LPNs and LVNs frequently handle more direct patient care tasks. They are often the first members of their health care team to note changes in patient care needs. LPNs also frequently administer patient medications and set up necessary intravenous (IV) fluids.
More Non-Traditional Paths
Some RNs also pursue alternate medical careers as nurse practitioners (NPs), legal nurse consultants and even medical writers. Law firms are often eager to employ RNs to review client's medical records and provide expert summaries of the care provided. With a bit of creativity, RNs can often use their training and expertise in a range of "non-traditional" settings.
AS FEATURED ON:
AS FEATURED ON:
By: WavebreakMediaMicro

A registered nurse may take a person's medical history.

By: auremar

A registered nurse may work in a hospital setting, providing intravenous medications to critically ill patients.

By: Monkey Business

Registered nurses usually earn associate or bachelor degrees in nursing.

By: michaeljung

A registered nurse helps to design and implement patient care plans.

By: nyul

Registered nurses might work in nursing homes and help residents with mobility programs.

By: Andres Rodriguez

Most patient care teams include a registered nurse and several LPNs and other medical aides.