How do I Become a Talent Agent?
A talent agent serves as a scout for performers and models. By matching up the right client with the right jobs, he or she can have a hand helping a talented performer find career success. Becoming a talent agent often requires a lot of hard work, luck, and ingenuity, however. If you want to become a talent agent, taking a close look at the amount of work required may help you focus your career goals.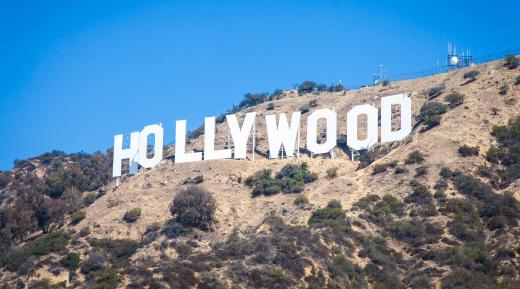 The traditional "Hollywood" way to become a talent agent involves climbing the difficult political and social ladders of Tinseltown. Typically, prospective agents start out as interns or entry-level workers at a well-known agency. By attentively soaking up available training and working harder than anyone thought possible, a promotion to assistant is usually the next step.
Assisting a qualified talent agent is one of the best ways to learn insider knowledge, but can also come with significant levels of stress. Some assistants work 12 to 15 hour days at the beck and call of the superior, hoping to catch enough positive attention to be promoted to the position of junior agent. Junior agents may work with entry-level talent, attempt to identify emerging stars and, with luck, recommend a performer or model for representation that becomes a huge hit. With enough dedication and ability, junior agents may be promoted out of the apprentice system and become full-fledged talent agents.
Although this method can lead to incredible opportunities to gain knowledge and insight into the field, it is far from the only way to become a talent agent. Some agents gain fame by scouting local talent in small towns and cities, exposing them to the big city and finding them their first paying gigs. If a burgeoning unknown is well-treated by his or her agent, it is possible that he or she will keep the agent on even after striking it big.
Other people incorporate aspects of an agency job into a larger business, such as wedding supply. By offering customers a range of performers, such as DJs, bands, and singers, as well as traditional wedding needs like tents and flowers, a supplier can provide lavish and often lucrative wedding packages from one main source. While this route lacks some of the glamor of the Hollywood method, it can be a great solution for aspiring agents who have no desire to leave their hometown for a big city or don't want the stress of the big-agency game.
One of the most important elements needed to become an agent is a college degree. A bachelor's degree is often required to get an interview at a large talent agency, even for a low-level position. Degrees in business, communications, film, theater, or producing are likely to be the most beneficial. In addition to displaying a person's clear interest in the field, degrees in these subjects provide the aspiring agent with valuable skills. A detailed understanding of talent, administration, and the performing and production world can be a huge advantage to someone who wants to enter this field.
By: 12_tribes

A college degree in film may be helpful for individuals aspiring to become talent agents.

By: Perseomedusa

A talent agent may help an actor find career success in Hollywood.

By: julenochek

A talent agent may help models become successful in their careers.

By: mario beauregard

A talent agent is responsible for helping a talented performer find career success.