What does a Music Booking Agent do?
A music booking agent promotes and schedules public appearances for her music clients. She builds her portfolio of talent through referrals and representing musicians based on her opinion of their talent and marketability. If she is known in the music industry for her good contacts and successful promotions, she is commonly sought out by musicians and talent agents to help further their careers.
When a musician or musical group decides they are ready to go public, they often find themselves with no idea of how to market their talents. Since their focus is normally on their craft, they customarily seek a booking agent who has experience and a successful track record in finding jobs for similar musical talent. Music booking agents frequently build their client bases through reputation alone, with no formal advertising or promotion.
An agent may be limited to booking jobs in a specified geographic area or she may pursue appearances worldwide. The venues a music booking agent chooses for her clients are generally based on demographics, the exposure needs of her client and the amount the customer is willing to pay to hire her performers. She may specialize in booking one particular type of music or choose her clients based solely on talent and perceived demand.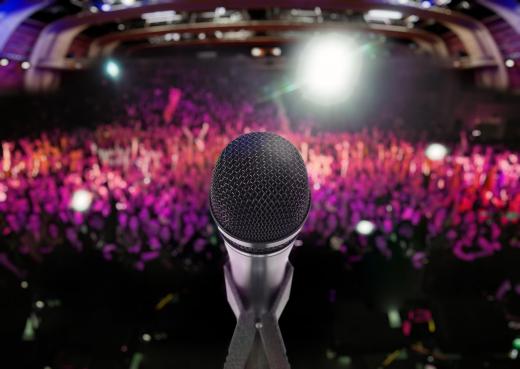 To be successful in this position, an aspiring agent typically needs excellent public relations skills. To meet industry professionals who can help their clients' careers, a music booking agent is usually required to mingle in a wide range of social and business circles. A well-developed business savvy and outgoing personality may enable her to befriend and ultimately do business with club owners and managers, concert promoters and recording industry scouts.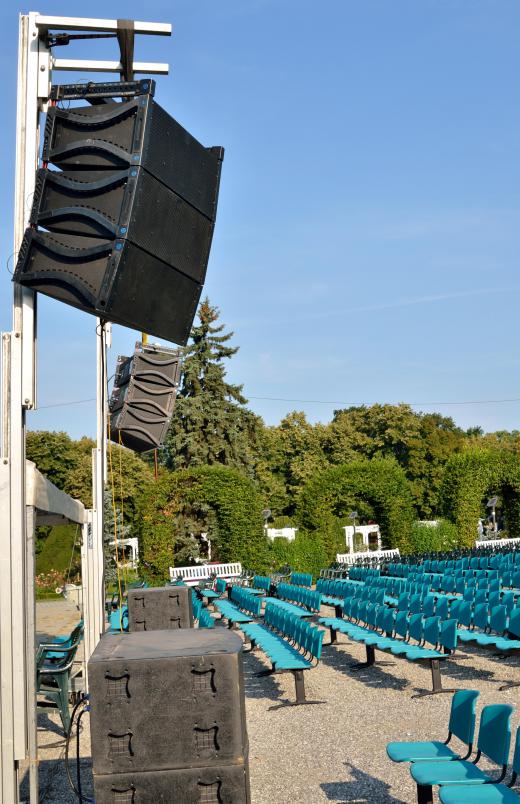 Negotiation talents are also paramount to the success of a music booking agent. From the moment she detects interest in one of her clients, she is generally expected put a deal in motion. She may be authorized by her clients to negotiate on their behalves, or she may be required to present proposals directly to the artists for approval.
Money is traditionally one of the most important factors in negotiations. A music booking agent is generally required to determine if she and her client will benefit more from accepting a flat rate for a performance or taking a percentage of the cover charge collected at the door. The latter option is riskier but can be highly profitable.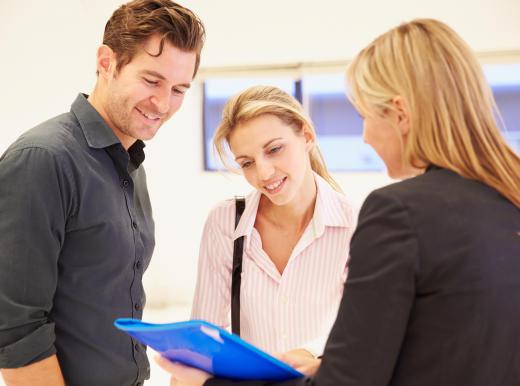 No special education is required for this job, though a bachelor's degree in marketing or business administration may help a candidate succeed. Being aware of music industry trends is important, as is the ability to successfully schedule performance dates and locations that suit the artists' needs. Being able to deal with a wide range of personality types is a plus since the key decision makers in the industry, as well as the musicians, are often colorful and eccentric.
AS FEATURED ON:
AS FEATURED ON:
By: mario beauregard

A music booking agent is responsible for promoting and scheduling appearances for musical clients.

By: Andrei Tsalko

A bachelor's degree in marketing or business administration can help in preparation to become a music booking agent.

By: florinoprea

A booking agent may work closely with the management of amphitheaters and other venue.

By: Monkey Business

A music booking agent builds a portfolio and reputation through referrals from satisfied clients.