How can I Prepare for a Career in Aviation Management?
To prepare for a career in Aviation Management, start by pursuing a degree in aviation, business, or a related field. Gain practical experience through internships and network with industry professionals. Acquiring relevant certifications can also enhance your profile. What steps are you taking towards your aviation management career?
Careers in aviation management offer excitement, the opportunity for regular travel, and the chance to constantly learn new skills. However, preparing for a career in this fast-paced field can be an extensive process.
To be successful in this industry, you'll need to have strong interpersonal and communications skills to work with a wide variety of people. You'll also need to be able to perform well under pressure and understand complex technical concepts.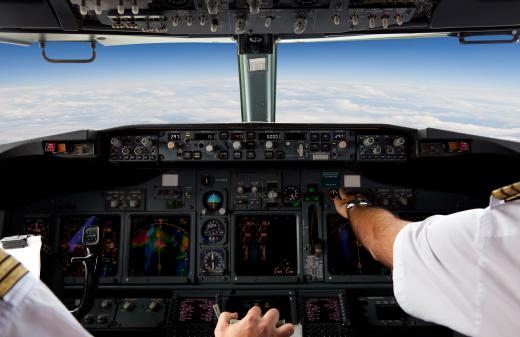 Most careers in aviation management require a bachelor's degree from an accredited college or university that offers an aviation technology program. Courses covered in an undergraduate aviation program includes physics, microeconomics, statistics, and basic mechanics, as well as aviation technologies, aviation regulations, airline management, and aircraft engineering. Some academic programs will give students the chance to specialize in either fixed based operation management, general airport management, or financial management. Opportunities to obtain aviation-related work experience through internships or paid part-time employment are also quite common.
High school students who wish to pursue careers in aviation management can begin by researching schools that offer programs in this area. Since each college or university has slightly different admissions requirements, it's important to know what prerequisites are necessary for the school you wish to attend. Most programs will require a strong background in math and science, but there may also be requirements for English or foreign language courses that you need to meet as well. Your high school guidance counselor can help you learn more about the admissions requirements for the schools that interest you.
Since aviation management programs must include flight training in order to comply with Federal Aviation Administration guidelines, the cost of attendance can be substantially higher than what you'd expect to pay for other academic majors. However, most schools have grants and scholarships available to those who qualify. Aid can be either based on need or academic performance and most programs will have strict application procedures. To learn more, contact the college's financial aid office.
A degree in aviation management opens up many different job possibilities. After graduation, you can expect to be qualified for a job as an accident investigator, air traffic controller, aircraft technician, airline manager, aviation attorney, commercial pilot, fire and crash rescue flight dispatcher, flight instructor, maintenance manager, or safety inspector. Aircraft manufacturers, airports, cargo airlines, colleges/universities, medical airline transports, private airlines, professional development centers, and tourism boards are some of the places that hire people with experience in aviation management.
AS FEATURED ON:
AS FEATURED ON:
By: SOMATUSCANI

A degree in aviation management may provide many job opportunities, including work as a commercial pilot.

By: olly

Aviation management students may study aviation technology and aircraft engineering.

By: Andres Rodriguez

A high school guidance counselor could help a student obtain information about aviation school requirements.