How Do I Become a Chemical Oceanographer?
Chemical oceanographers study and analyze chemical processes in seawater to determine the effects of various pollutants on marine environments. In order to become a chemical oceanographer, you should begin preparing for this career in high school by completing courses in chemistry, biology, and physics. There are several formal educational paths for this occupation, but completion of a bachelor's degree is usually the minimum requirement. In addition to traditional classroom instruction, some type of research internship is typically needed to gain practical field experience prior to employment.
An extensive amount of education is usually required to become a chemical oceanographer and career preparation should begin in high school if possible. Courses in basic chemistry, biology, and physics must be completed to provide a proper foundation for future college training. You should also take classes in mathematics and computer science in preparation for this career. It is a good idea to spend some of your personal time studying aquatic environments in addition to your regular high school courses. If possible, join an organization of aquatic enthusiasts such as marine environmentalists to gain additional exposure to this profession.
Advanced college training may be needed for this career, but a bachelor's degree will probably be sufficient to secure an entry-level position. Although specialized degrees in chemical oceanography are offered by some colleges, the primary goal of your undergraduate degree is to prepare for future training at the master's or doctoral level. For this reason, you should focus your undergraduate major on a core science subject such as chemistry, biology, or physics. Your bachelor's degree training should include a certain amount of laboratory training in addition to regular classroom instruction. Classes in interdisciplinary subjects such as advanced mathematics and social science may also increase your chances for acceptance into graduate school.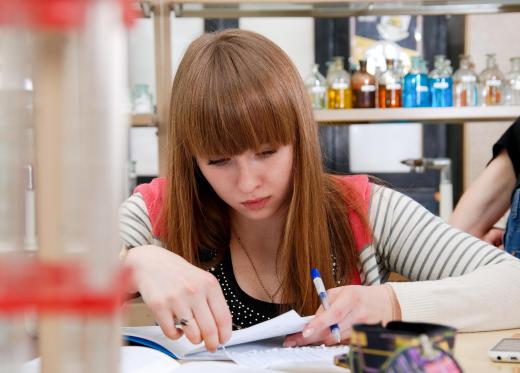 Although a bachelor's degree is sufficient to begin on-the-job training, most employers require completion of a master's degree before you can become a chemical oceanographer. Some chemical oceanographers also pursue a doctoral degree in order to teach or conduct advanced research. This advanced training typically involves intensive instruction in subjects such as chemistry, hydrogeology, and oceanography, as well as marine biology, geophysics, and atmospheric science.
Advanced degree programs usually offer some type of research internship in addition to traditional classroom training. During this internship, you will conduct a research project under the supervision of an experienced professional. This research often takes place on the water and in a laboratory setting and usually pertains to ecosystem management, off-shore drilling, or climate change. The hands-on experience gained from a research internship will enhance your classroom instruction and professional resume.
AS FEATURED ON:
AS FEATURED ON:
By: iko

A chemical oceanographer may study the chemistry of a saltwater ocean.

By: kanzefar

Future chemical oceanographers often major in chemistry or biology.