How Do I Become a Chief Legal Officer?
It may take many years to become a chief legal officer due to the amount of schooling and experience needed to enter this profession. Most people have careers in a related field before they decide to become a chief legal officer, mostly because hiring corporations usually require a designated amount of experience. Before choosing this career, you should research job descriptions, duties, salary, benefits, and requirements. Descriptions will vary depending on the company, but should give you a general idea of the steps you will need to take to enter this career.
A bachelor's degree, preferably in pre-law studies or business law, will be essential to enrolling in law school, and you will need to display excellency during your undergraduate studies. After you have completed your necessary general coursework, you should enroll in courses that may help you enter law school and become a chief legal officer. Some of these courses may include argumentation theory, international law, cyber law, communication law, public speaking or other communication courses, introduction to law and legal practice, and symbolic logic. Excelling in advanced coursework will increase your chances of getting into law school and will prepare you for a juris doctorate (J.D.) program. During your four year undergraduate program, you should apply for an internship with a legal firm in order to gain experience.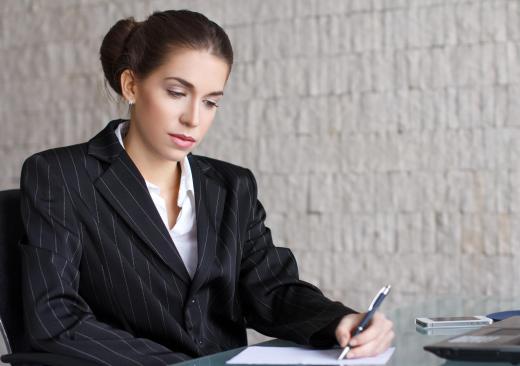 Once you have been accepted to law school, you will need to choose an area of law to focus on. One option that you may want to consider is a degree in corporate law because it could increase your chances to become a chief legal officer. Most law schools will require a certain amount of coursework in general law topics, but later in your law school career you will be able to enroll in advanced courses in corporate law. These courses will most likely include corporate governance and finance, intellectual property law, advanced corporate transactions, public company disclosure, and corporate professional responsibility. Although a degree in this area of the law is not required, it is closely related to the profession and will help familiarize you with the industries that most commonly offer this position.
Depending on the company, you may need to work in a lower level position for several years before you are able to become a chief legal officer. This profession involves overseeing all corporate legal matters for that particular firm and the diversity of the job duties will require that you have a certain set of personality traits. Organization and leadership skills are extremely important because you will need to keep a company's legal matters in order and oversee a team of experts. Excellent communication skills will be needed for litigation and other negotiation tasks.
AS FEATURED ON:
AS FEATURED ON:
By: sakkmesterke

You may need to work in a lower level position for several years before you are able to become a chief legal officer.