How do I Become a CNC Programmer?
If you want to become a CNC programmer, most employers will only require you to have a high school diploma or GED. In some employment situations, however, you may need to have an associate's degree in CNC programming or a professional certificate in this field. Higher level positions could require a bachelor's degree in addition to a certification, but this requirement is not seen nearly as often.
The majority of positions require applicants to have at least five years of experience programming different pieces of CNC equipment. It may also be important to know the basics about aerospace materials and tools, including stainless steel, plastics, and aluminum. Knowledge of advanced mathematical principles is generally required, so proficiency in accelerated math disciplines is desired. Employers do not usually require candidates to have any specialized education in mathematics, however.
For the most part, jobs in this particular career field take place in noisy mechanical areas, such as workshops, plants, or manufacturing-engineering departments. If you want to become a CNC programmer, you should be comfortable working in areas where the volume of noise is loud on a regular basis. If you need peace and quiet in order to function on the job, this may not be the best career field for you.
Overall, the dynamics of these kinds of jobs can provide you with some variety during most workdays. In order to become a CNC programmer, you may also need to have the skills to work with drafting software. You should also be able to understand blueprint drawings, engineering notes, and related technical jargon that is applicable to the machinery that you will be dealing with on a regular basis.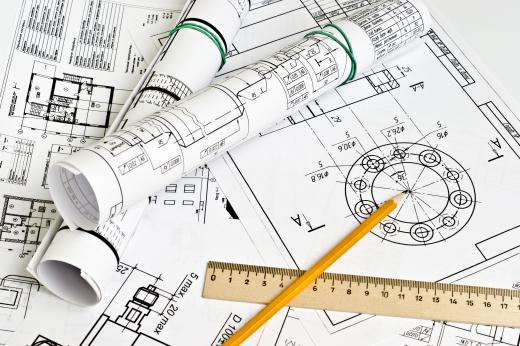 To gain experience, in preparation for this career, you might want to look for a position as an intern or apprentice before you try officially entering the field. To become a CNC programmer, you could also sometimes be asked to perform the functions of a technical writer. To be prepared for these types of assignments, you might want to take some courses in English, business writing, and report writing. Obtaining a degree in one of these disciplines is not necessary, but you may find it helpful to be able to provide proof of your technical writing abilities.
People in these positions usually have very good communication skills. In order to be a successful CNC programmer, you may also need to have supervisory skills so that you can efficiently manage a small number of employees. You may also be asked to lead meetings on occasion, so it is also helpful if you are comfortable speaking in front of groups of people.
AS FEATURED ON:
AS FEATURED ON:
By: lianxun zhang

A CNC machine.

By: Jeanette Dietl

Some CNC programmers need associate's degrees.

By: gemini62

A prospective CNC programmer must learn to read blueprints.

By: uwimages

A CNC machine operator must be familiar with how a CNC machine is programmed, as well as maintenance and troubleshooting.

By: jurra8

A plotter is a special type of CNC machine that can be used to cut vinyl, plot maps and print accurate reference designs.