How do I Become a Commercial Painting Contractor?
In most jurisdictions, there are no requirements set in stone for people who want to become commercial painting contractors. In most cases, you can get started by gaining some experience and training with commercial painting and then secure a business license. You will likely need insurance for your business as well. With these things accomplished, you may go on to advertise your business to clients who need commercial painting help.
While most jurisdictions won't require you to meet specific education or training requirements to become a commercial painting contractor, you may benefit from seeking some sort of training. For example, you may start out painting residences and then take seminars and workshops designed for people who want to develop and hone their commercial painting skills. You may also apply for a job with a commercial painting company as a way to get training and build on your experience. Such a job may also provide you with references you can use when you attempt to secure your first commercial painting contract. You may even secure a commercial painting apprenticeship as preparation for this career.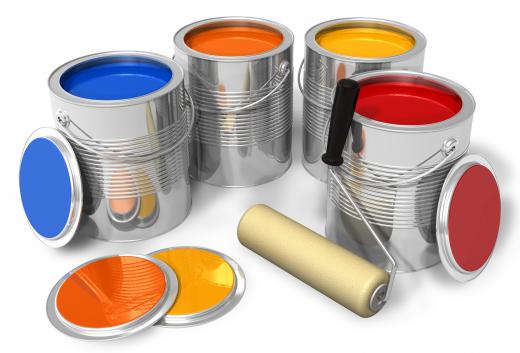 In most jurisdictions, you will need to secure a business license in order to become a commercial painting contractor and start taking clients. Typically, securing a business license involves completing an application and paying a fee. The manner in which you can apply for a business license may vary from jurisdiction to jurisdiction, but you can typically learn the requirements from your local county clerk's office or the business licensing department in your area.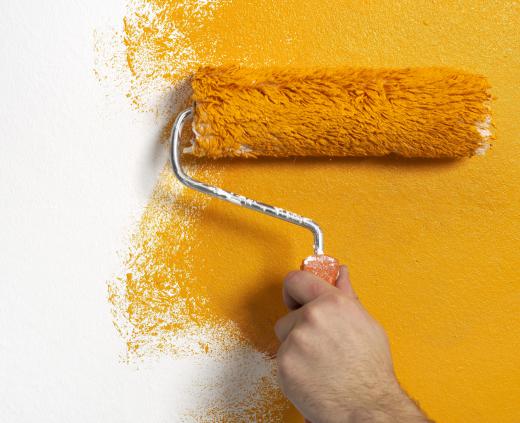 You will likely also need insurance in order to become a commercial painting contractor. In most cases, you will need business liability insurance to cover any damages you may do to a commercial property in the course of running your business. This type of insurance may also cover you in the event your business is the cause of personal injuries. Additionally, you may need business auto insurance if you will have a separate vehicle for business use.
Once you have gained the training, experience, licensing, and insurance you need to become a commercial painting contractor, your next step may be advertising your business. You may do this by placing ads in newspapers and phone directories and creating a website for your commercial painting business. You may also contact businesses that may be in need of your help via direct mail and cold calling.
AS FEATURED ON:
AS FEATURED ON:
By: Scanrail

Supplies for painting.

By: mearicon

A commercial painting contractor working.

By: Jiri Hera

Paint and a paint brush.