How Do I Become a Congressional Page?
The primary requirement for a candidate to become a congressional page in the United States is nomination by one of his or her state senators. Candidates must be United States citizens with social security numbers and 16- or 17-year-old high school students who have completed their sophomore curriculum with grade point averages of at least 3.0. Candidates must pass a general health assessment administered by a licensed physician and present a certification of immunization. Finally, all congressional pages must have health insurance. Pages serve only in the Senate in the United States.
A high school student who wants to become a congressional page and meets the basic requirements should first contact one of his or her state senators. Each senator has his or her own particular criteria for nomination in addition to the basic requirements for selection. Most accept applications online. A typical application packet requires information about the applicant's interests and reasons for wanting to become a congressional page as well as a resume, transcript, and essay.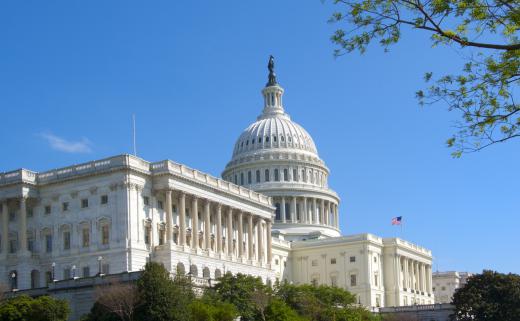 Having good references, a strong grade point average, and an interest in government and policy can all help an applicant stand out. Showing an interest in the issues that are important to the senator considering the application can also catch his or her attention. A candidate should have a strong sense of why he or she wants to become a congressional page and what he or she hopes the benefit will be.
Being in good health is important for those who want to become a congressional page because some duties can require stamina and long days. Pages deliver messages to senators on the floor, packages around the congressional complex, and take messages for senators. They also keep in touch with senators via phone and email, prepare the senate chamber for sessions, and carry bills and amendments. A typical day begins before 10 in the morning and can last until the Senate adjourns, sometimes as late as one or two in the morning.
Applicants can apply to one of four page program terms. The academic year is divided into two five-month semesters, and the summer offers two shorter three- to four-week sessions in June and July. Pages live either in the Daniel Webster Senate Page Residence on Capitol Hill or with nearby relatives. Most meals and Capitol Police security are provided. In addition to their duties, pages who serve during the academic year attend daily classes in the Senate Page School in Webster Hall prior to the convening of the Senate.
Senate pages are paid a stipend from which a fee for the meal plan and residence hall is deducted in addition to taxes. All pages wear a distinctive uniform: a dark blue suit with a white shirt and dark shoes and socks. Male pages also wear a red and blue striped tie. Pages are required to keep their appearances neat.
The American congressional page program is limited to serving in the Senate. There are fewer page positions available than there are senators; therefore, not every senator is able to nominate and sponsor a page. A senator's party and rank can determine whether he or she can nominate a page. Thus, competition for a spot is fierce. The House of Representatives page program was closed in August 2011 due to advances in technology, making pages redundant and the high cost of housing and educating participants unnecessary. Other countries. including Canada, also offer page programs.
AS FEATURED ON:
AS FEATURED ON:
By: Al Teich

The House and Senate convene in the U.S. Capital building.

By: James Martin

An individual must be nominated by one of her or his state senators in order to become a congressional page.

By: Remains

An aspiring congressional page must present a certification of immunization in order to be considered for employment.