How do I Become a Contract Specialist?
If you work in procurement or legal services, you might want to become a contract specialist. In this role, you would be responsible for reviewing the details in all contracts, ensuring business needs are met and resolving minor disputes. There are four skills required to work in this field: completion of post-secondary eduction, related work experience, advanced computer skills and familiarity with the law. There is an increased demand for contract specialists as more companies look to avoid legal disputes by implementing an internal contract review process.
To become a contract specialist, you typically should be detail-oriented, enjoy working independently and have excellent written communication skills. You can find employment opportunities in large corporations, purchasing companies or law offices. Standard office hours are typical, along with working at a desk for the majority of the day. The level of interaction and interruptions vary by employer.
In order to become a contract specialist, a community or career college training program is required. Although there is no program specifically related to contracts, you can obtain the skills required through training programs for law clerks, legal assistants, legal researchers, paralegals or similar professions. These programs last two to three years and cover administrative procedures, legal research, the legal system and contract law.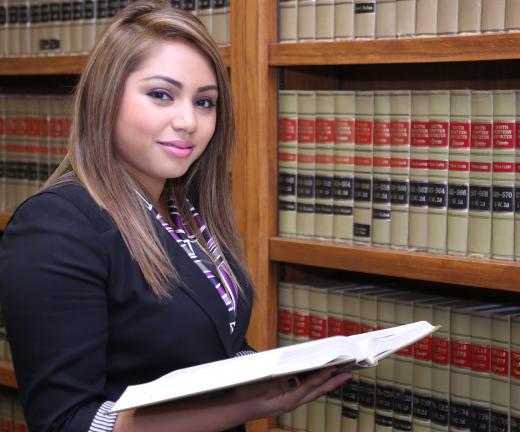 Related work experience includes administrative roles in business, purchasing or service management. Although business management or administration might not seem relevant, a firm understanding of business practices, disputes and areas of difficulty are very helpful when reviewing legal contracts. Working in an office environment involves interacting with a wide range of people and resolving minor conflicts, which form a large part of the work required.
The widespread introduction of computers and work productivity software has transformed administration. Advanced computer skills are required for anyone who wants to become a contract specialist. Features such as tracking changes, audit trails, protecting documents and mail merging are all central to the job. Courses are available from a wide range of community and career colleges to provide the skills necessary to work in this field.
As a contract specialist, familiarity with contract law is essential. The law is continually evolving, and only through continuing eduction can a contract specialist stay current. Many law societies and associations offer course on the impact of recent rulings on various aspects of the law. Stay in touch with your local organization, and invest the time necessary to attend these short courses or seminars.
AS FEATURED ON:
AS FEATURED ON:
By: corepics

Knowledge of contract law is essential to becoming a contract specialist.

By: George Wada

A contract specialist should understand legal research.

By: Tyler Olson

A procurement consultant often has extensive hands-on experience in the field.