How Do I Become a Corporate Registrar?
Depending on the region, corporate registrar careers may refer to different jobs with different responsibilities and obligations. Individuals seeking to become a corporate registrar with traditional record-keeping duties should gain a higher education degree in business or some related discipline, as well as become acquainted with computer software storage systems. A customer service corporate registrar, on the other hand, will likely need to have demonstrated experience with customers and strong interpersonal skills. If a career as an online corporate registrar is the goal, then an individual should receive this accreditation and meet certain application guidelines.
In many regions, a registrar refers to a record-keeper. As such, a corporate registrar would be responsible for maintaining the official documents of a large business. Occasionally, corporate registrar duties may refer to an individual who greets and keeps track of visitors in a place of business. The term registrar may sometimes be used in relation to individuals who oversee online domain site registration as well.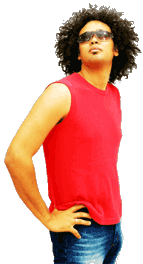 Certain aptitudes and knowledge will likely serve an individual wishing to become a corporate registrar well. Keeping accurate records necessitates a strong eye for detail and for mistakes. Meticulous organizational skills are also highly valued. In addition, familiarity with common computer information-gathering programs like database software is crucial, particularly since registrars often work as trainers for new hires.
Due to the supervisory nature of some of the work, some experience in leadership roles is also helpful. Registrars work in cooperation with a number of employees to keep accurate records. Further, they are often responsible for training new hires in certain information-gathering tasks. In some registrar fields, such as education, certification is thus advisable.
Higher education can help develop many of these skills, which is why most registrars possess a minimum of a bachelor's degree. Concentrations in areas like business or information management can equip individuals seeking to become a corporate registrar with a solid background. Refresher courses can further keep individuals apprised of new technological trends.
Educational requirements are less demanding for individuals who become a corporate registrar with main responsibilities as a customer assistant. Some higher education might be helpful, however, particularly in courses that emphasize learning electronic software systems. Often, this type of corporate registrar is the first face a visitor to the corporation may encounter, so projecting the right poise and attitude are essential.
Interpersonal skills are more highly valued for corporate registrar training. An individual should ideally gain as much experience as possible in customer service settings, such as cashier or receptionist positions. The more an individual demonstrates an aptitude for successfully interacting with a wide range of people in a diverse set of situations, the more likely the individual is to be perceived as a friendly professional.
In order to become a corporate registrar for online corporate domain registration and transactions, a few initial steps must be completed. Accreditation must be sought from certified registrar agencies, such as the Internet Corporation for Assigned Names and Numbers (ICANN). The prospective registrar must meet the main organization's guidelines for application, which are mainly designed to protect customers by ensuring registrars provide secure, prompt, and feasible services. In addition, the applicant must demonstrate the ability to keep detailed records and to use a reasonable number of employees. The final steps involve filling out the application forms and sending in any necessary fees.
AS FEATURED ON:
AS FEATURED ON:
Man with hands on his hips