How do I Become a Crime Scene Investigator?
Crime scene investigators gather evidence at crime scenes. It is a very demanding job. A crime scene investigator could be called upon at any time of the day or night to attend to a crime scene. It is a job that requires a lot of dedication, hard work, and training. The path to become a crime scene investigator takes years of hard work, but it can be an interesting career for the right person.
The best time to get started in a career in crime scene investigation is in high school. Interested students should take extra courses in natural sciences, such as biology and chemistry. Physics is also a helpful course to take. Students should try to do well in mathematics, communication, and writing courses as well. To become a crime scene investigator, students need to know a lot of science and math, but being able to communicate those ideas is equally important.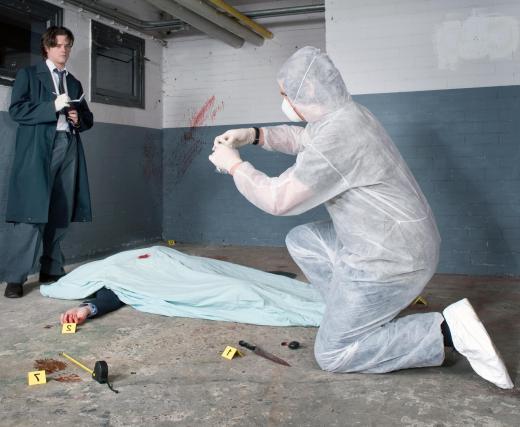 Finding a college that has a forensic science and criminal investigation program is an essential step for those who want to become a crime scene investigator. A good program will have not only informative courses and a lot of hands-on opportunities in science labs, but also an internship program to give students a chance to get experience in the field before graduation. A strong internship program can make it much easier for a student to get a position as a crime scene investigator shortly after graduation.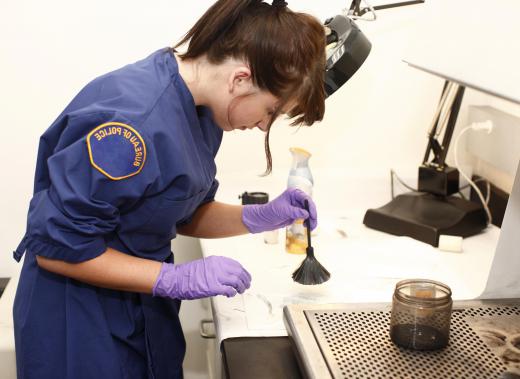 There are many courses that a college student who wants to become a crime scene investigator will have to take. Natural sciences are still important, but students will also get a chance to take courses in criminal investigation, criminal justice, and specialized courses in forensic science. Students will learn not only how to gather and process evidence, but also how to interpret reports from crime labs.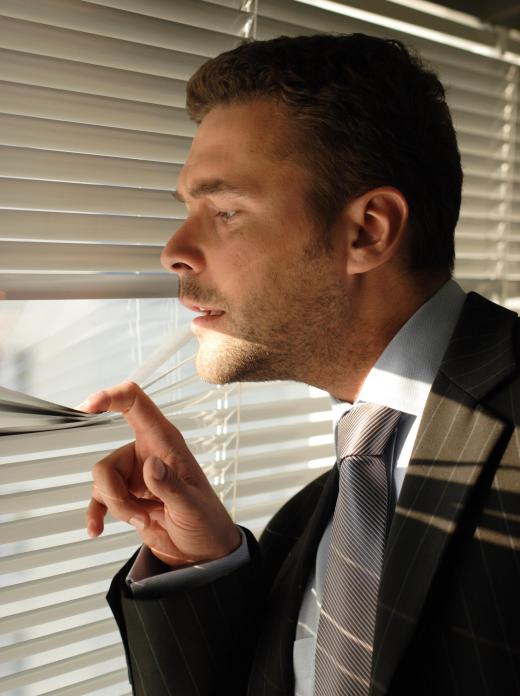 After graduation, the student's next step is to get a position in a similar career field. Most departments won't hire a crime scene investigator right out of college. Most students will be able to find work in a police department as an officer, and then work their way into a position with a crime scene investigation team. Alternatively, a student could work for a crime scene lab, building up experience before applying for an investigator position. Jobs can be found through online job boards, in trade publications, or by simply sending a resume and letter of interest to larger area police departments.
AS FEATURED ON:
AS FEATURED ON:
By: corepics

A crime scene investigator examines a crime scene and gathers evidence.

By: Peter Kim

A crime scene investigator may be responsible for gathering fingerprints at a crime scene.

By: endostock

A criminal investigator may be responsible for interviewing and following witnesses of a crime.

By: dmitrimaruta

Crime scene investigators spend a lot of time doing field work while they gather evidence.