How Do I Become a Dental Lab Technician?
There are relatively few requirements to becoming a dental lab technician: one must usually have only a high school diploma, a desire to learn, and the ability to pay close attention to detail. The majority of dental lab technicians are hired without any prior experience in dentistry or lab work. A background in science and math at the high school level is usually desirable, but is rarely required. Usually, you can become a dental lab technician simply by applying and being willing to work your way up within the lab.
Core skills for dental laboratory technicians include precise motor skills, solid communication skills, and the ability to be flexible and work independently. Most labs employ a number of dental lab techs, but each tech typically works on his or her own projects. Dentists send work orders for crowns, bridges, and other dental fixtures; the lab supervisor assigns those projects to dental lab techs; and the appointed tech then begins work. The technician usually takes up any questions or concerns directly with the dentist.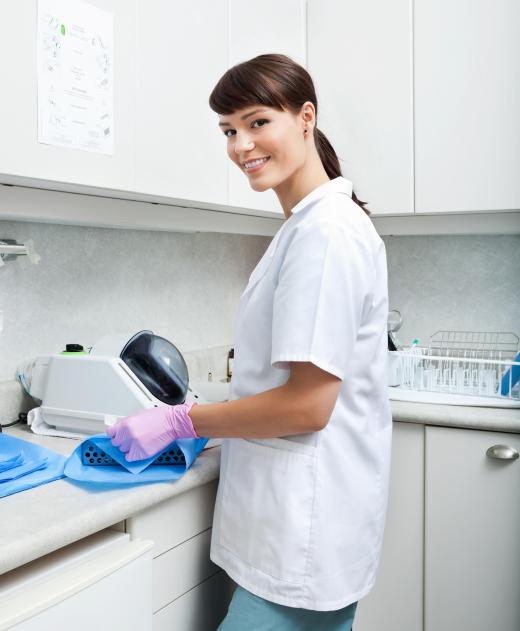 In most cases, the best way to become a dental lab technician is simply to look for and apply to jobs. Most dental labs will hire dental lab technicians without any experience, with the expectation that they will be trained on the job. Dental lab training usually involves learning to pour molds, customizing crowns and other dental appliances to fit specific teeth, and coordinating production and delivery with dental office staffs.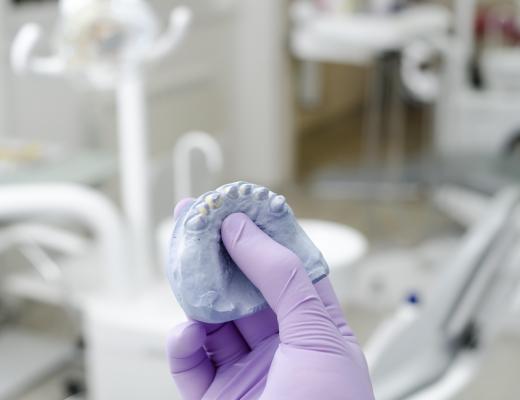 It is rare for a dental laboratory technician to work directly in a dentist's office. Most labs are independent entities. One can sometimes become a dental lab technician directly for a dentist, particularly in small, more remote areas, but in most cases you will need to apply directly to the lab.
The dental lab technician field is usually one that supports a certain degree of career advancement. When you first become a dental lab technician, you may be working more as a lab assistant than as a technician in your own right. With experience and demonstrated hard work, however, you are likely to advance rather quickly.
If you know when you become a dental lab technician that this is the career you want for the foreseeable future, you should look into what, if any, advanced technician courses or certifications are available in your area. Many dental schools, and some trade schools, offer 1-year dental lab tech training programs, most of which culminate in an associate's degree or other competency certificate. Optional certification is also available in some places for both technicians and labs. While certification and education are not required to become a dental lab technician at the outset, pursuing them later on can help your career develop and grow.
AS FEATURED ON:
AS FEATURED ON:
By: Tyler Olson

A dental lab technician works with a variety of substances and equipment.

By: milosljubicic

Students attending a dental lab technician school will how to make dental impressions.