How do I Become a Federal Air Marshal?
Becoming a Federal Air Marshal requires a rigorous process. You must be a U.S. citizen, have a valid driver's license, and pass a background check. Additionally, you'll need a bachelor's degree or relevant work experience, and to complete the Federal Air Marshal Service's intensive training program.
The Federal Air Marshal Service (FAMS) is part of the Transportation Security Administration (TSA), which is part of the United States Department of Homeland Security. Federal Air Marshals work for the United States government to prevent, identify and defeat hostile attacks against those aboard US commercial flights. Requirements to become a federal air marshal may include completing a bachelor's or master's degree, passing a physical exam and completing specialized training.
Competition for federal air marshal jobs may be strong, so acquiring the highest possible level of education in a relevant field is typically recommended. Obtaining a bachelor's or master's degree in criminal justice, aviation management or public administration may help meet many stringent applicant requirements during the application process. Candidates with a few years of relevant work experience may also be desired by the FAMS. Relevant experience may include positions in the aviation security field and law enforcement or military work.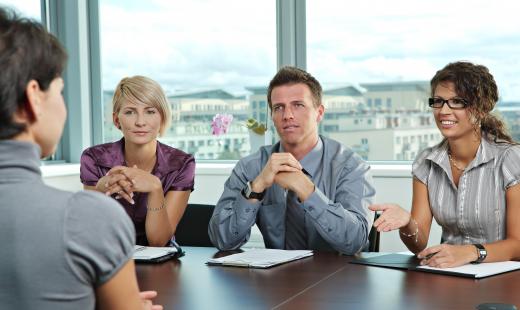 Those seeking to become a federal air marshal who are 37 years of age or older will need to pass a more stringent physical exam. Previous work with a law enforcement agency may exempt older applicants from age restriction policies. The TSA also requires all employees be US citizens.
To become a federal air marshal, a complete and extensive hiring process is usually conducted. Before being hired, candidates will typically need to successfully complete a written application and participate in several panel interviews. Candidates also undergo thorough psychological assessments, medical assessments and physical training assessments. Future FAMS employees will also need to pass a complete background investigation before the hiring process can be completed.
Once the hiring process is complete, federal air marshals are typically required to complete two seven-week courses at the Federal Law Enforcement Training Center, as well as at the Federal Air Marshal Service Academy. Training may include various types of physical drills and exercises, marksmanship and situational training. Federal air marshals are presented with various scenarios that may occur during flights to threaten passengers or US security. Those in training may also learn skills to handle situations with drunken or mentally impaired passengers.
After successful completion of the training program to become a federal air marshal, an employee is typically assigned to one of the 21 national field offices or an airport-based office. Some candidates may apply through the US government and receive training for a specific job after being hired. Administrative jobs with the FAMS may also be a method for gaining experience before becoming a federal air marshal.
AS FEATURED ON:
AS FEATURED ON:
By: nyul

Prospective air marshals agents will usually participate in a panel interview.

By: ffly

Federal Air Marshals have a duty to prevent an attack during a commercial airline flight.

By: Pavel Losevsky

Federal air marshals are assigned to flights that are deemed to be at increased risk for a terrorist attack.