How Do I Become a Fire Alarm Technician?
Fire alarm technicians are individuals who install and fix systems that alert people when a fire has been detected. These professionals routinely check the function of these systems, or they respond to emergencies involving fire alarms that fail to work properly. A person who seeks to become a fire alarm technician has to complete high school training, although going through two additional years of college increases his or her employment opportunities. He or she also needs to acquire real-world experience and earn industry certification to have the best chance of succeeding in this field. This type of person must have good manual dexterity, be detail-oriented, and enjoy solving problems.
If you wish to become a fire alarm technician, you should complete an associate degree in an area such as electronics, which typically takes two years. Requirements to enter this type of training program include submitting your high school transcript and filling out your desired school's enrollment application. You additionally must be prepared to provide your standardized exam results along with your high school diploma or the equivalent certification to the college's admissions team. Although some companies simply require their job candidates to have completed high school-level training, they typically prefer people who have attended college.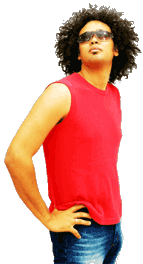 Electrical training courses will provide you with the basic knowledge you need to excel in this industry. You need to study how to set up electronic systems as well as ways to keep them functioning efficiently. This is important if you seek to become a fire alarm technician because this type of worker is responsible for installing and testing the operation of fire detection systems. The systems feature circuits and therefore require knowledge of how electricity travels.
Completing field experience gives you the chance to apply your classroom training to real-world scenarios. You can ask your school's career services department to help you to connect with area companies that are willing to working with interns. During your internship, you need to get used to using industry tools to troubleshoot problems with fire alarm systems. In addition, you must practice creating design plans to develop systems, correctly program setups, and master your skills with reading blueprints if you plan to become a fire alarm technician.
Acquiring certification in this field makes you even more attractive to employers. A fire alarm credential is available through institutes in the engineering technology field. Earning this type of designation involves successfully completing an examination, and you must meet continuing education requirements to maintain it when you become a fire alarm technician. Certification essentially demonstrates to companies that you are well-versed in the industry and are willing to stay current in the field as well.
AS FEATURED ON:
AS FEATURED ON:
Man with hands on his hips