How Do I Become a Freelance Typist?
To become a freelance typist, start by honing your typing skills, ensuring speed and accuracy. Familiarize yourself with different document formats and software. Create a portfolio showcasing your skills, then join freelance platforms like Upwork or Fiverr. Networking and customer service are also key to gaining clients.
Individuals looking to become a freelance typist should evaluate the needs of the position before taking the leap into self-employment. Those hoping to become a freelance typist should possess excellent typing skills, understand the current marketplace, and be comfortable seeking out new client relationships and opportunities. Self-employment also requires drive, commitment, and the ability to weather the ups and downs of business cycles.
Entering the self-employment ring requires a basic level of business competence. Individuals need to have completed a basic level of education, often a high school diploma, to secure the knowledge needed to succeed in the business world. Some college level coursework, such as classes focused on business administration, accounting, and business law, can help those looking to become a freelance typist. A college degree in journalism, communications, or business can further prepare someone who wants to become a freelance typist.
Knowing how to type is perhaps the most basic qualification for those thinking about starting a freelance typing service. In the competitive marketplace, knowing how to type isn't enough, and freelance typists must have a certain degree of skill to meet accuracy standards and produce documents in a quick and efficient manner. Those hoping to become a freelance typist should work on increasing their typing speed while limiting errors.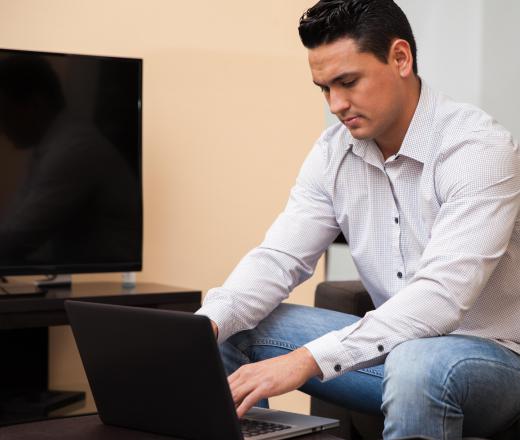 Identifying potential clients requires the ability to gauge the current marketplace and capitalize on trends related to the business. Businesses and private clients may hire freelance typists to fill in on a temporary basis or may have long-term work. In addition to the basic client pool, freelance typists need to identify any niche markets that develop. This can include offering additional services, such as resume writing and brochure or publication development.
Freelance typists need to be comfortable selling their skills and negotiating with clients. A certain degree of confidence is required to win over potential clients and keep the business growing over time. Negotiation skills are essential when determining pay rates and setting deadlines.
Self-employed individuals, including freelance typists, must be able to motivate themselves to get work done in a timely manner. Without drive and commitment, full income potential will not be realized. With dedication and commitment, freelance typists can focus on growing a business over time and make a decent living. These skills and personality traits will help dedicated and educated freelance typists weather any dips in business activity and reduce the anxiety that can accompany owning a business.
AS FEATURED ON:
AS FEATURED ON:
By: taa22

Strong word processing skills are important for a freelance typist.

By: AntonioDiaz

Freelance typist jobs are often sought after because they allow people to work from home.

By: V&P Photo Studio

Freelance typists might create documents for busy clients.