How do I Become a Juvenile Attorney?
To become a juvenile attorney, a person needs to be a good student and have the ability to test well. Students must usually be dedicated to the process of becoming an attorney, because it can take a few years to accomplish this goal. It is extremely important to start preparing for law school while still an undergraduate. Many colleges and universities have pre-law programs that students can enroll in, which will help them to gain admittance to law school when the time comes.
Following a pre-law curriculum in college provides students with a well-rounded education that prepares them for the difficulties that they may experience in law school. Students need to be able to think critically, have excellent verbal and writing skills, and possess the ability to think logically about most situations. It order to best accomplish this, undergraduate students should take a variety of courses that focus on the arts and humanities, natural sciences, and social sciences.
After obtaining a bachelor's degree, candidates in the U.S. who want to become a juvenile attorney will need to take the Law School Admission Test (LSAT), and pass it with a satisfactory score. This test is designed to measure logical and verbal reasoning skills, and it is impossible to get into an American law school without receiving a good score on it. Most students start preparing for this exam at least six months before they plan to take it.
In order to become a juvenile attorney, a person needs to choose a law school that offers special programs for dealing with juveniles. It is important to consider this well in advance of applying to law schools, because not all of these institutions offer the same areas of specialization. It is also a good idea to choose a law school that can provide job placement assistance after graduation. This is particularly important for people who are not looking to start their own legal practice immediately after they finish school.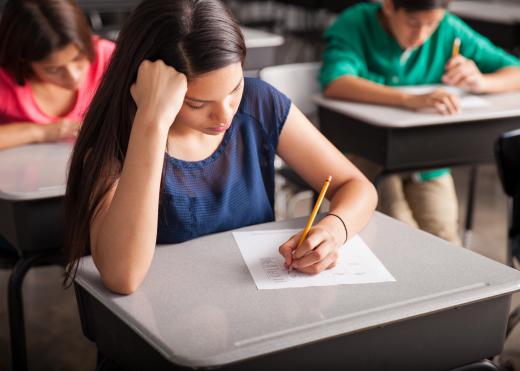 Anyone who wants to become a juvenile attorney should have the proper education, but that is not the only important requirement. People who are considering this line of work should also be adept at dealing with children of all ages, including those who have criminal records and may be detained in juvenile detention centers. Juvenile attorneys also need to have the ability to communicate well with child psychologists and law enforcement personnel, as it is likely that they will be dealing with these types of professionals throughout their law careers.
AS FEATURED ON:
AS FEATURED ON:
By: Lisa F. Young

A juvenile attorney may also have a background in psychology.

By: michaeljung

A career in juvenile justice will include working closely with troubled youths in a variety of different settings.

By: AntonioDiaz

Candidates in the U.S. who want to become a juvenile attorney will need to take the LSAT after completing a bachelor's degree.

By: Vibe Images

Juvenile attorneys may have their own history with being involved in criminal behavior.

By: George Wada

An aspiring juvenile attorney will need to attend law school.