How do I Become a Mechanical Superintendent?
There are four items required to become a mechanical superintendent: formal education, related work experience, mechanical aptitude, and supervisory skills. A mechanical superintendent is someone who is responsible for the supervision of other mechanics, the overall management of a mechanical system, or all the mechanical processes within a specific district. People who want to become a mechanical superintendent are typically technically oriented and enjoy problem solving.
Mechanical systems are found in a wide range of environments, ranging from office buildings to manufacturing facilities. In addition to standard environmental mechanical systems, many workplaces use mechanical systems to assist in relocation of materials, or in the production process. Most people assume that mechanical refers to vehicles, but this is not the case. In fact, the vast majority of mechanical work is unrelated to transportation.
The level of formal education required to become a mechanical supervisor varies by employer and industry. In general, most firms require the candidate to have completed at least a two-year diploma or apprenticeship in a mechanical discipline. Depending on the type of mechanical work required, a state license may be necessary to qualify for employment opportunities. The types of training programs related to this type of work are found in community and career colleges.
There are two aspects of work experience necessary to become a mechanical superintendent: mechanical and supervisory. It is expected that the mechanical supervisor will have a minimum of 10 years experience working in a variety of positions in this industry. Subject matter expertise is necessary to advise staff, devise work processes, and make decisions. People who are successful in this position have typically been promoted into positions of increasing responsibilities throughout his or her career. Supervisory experience is typically gained through these positions, or through volunteering outside the work environment.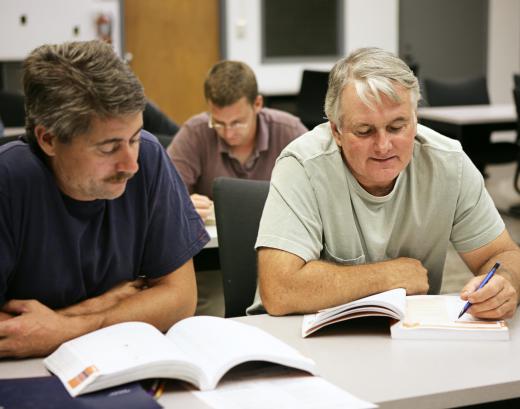 People who have a natural mechanical aptitude are good with their hands, enjoy working on mechanical devices, and are able to quickly diagnose mechanical problems. The path to become a mechanical superintendent is easiest for people who enjoy this kind of work and excel at it. It is important to note that aptitude alone in not sufficient – time and effort must be invested to learn these skills.
Once you become a mechanical superintendent, you will rely on your supervisory and management skills. Many people take evening courses in supervision, management, and interpersonal relationships in order to improve these skills. Invest the time to learn about the latest in management theory and think about how to implement these techniques in your workplace.
AS FEATURED ON:
AS FEATURED ON:
By: uwimages

A mechanical superintendent oversees other mechanics.

By: Africa Studio

Mechanical superintendents ensure appliances within rental units function properly.

By: Lisa F. Young

Becoming a mechanical superintendent may involve taking courses in supervision, management and interpersonal relationships.