How Do I Become a Mortgage Underwriter?
The requirements you will have to meet to become a mortgage underwriter depend on your jurisdiction and the unique preferences of the companies to which you apply. Often, however, companies prefer to hire mortgage underwriters who have earned degrees in such fields as business or finance. You may also find employers who are willing to hire you with a degree in another field, as long as it is somehow related to business or finance. In some cases, you might need additional training and certification to land a job as a mortgage underwriter; this is often the case if you will work with loan programs that are sponsored or regulated by the government.
While the requirements for becoming a mortgage underwriter may vary, you will most likely need a bachelor's degree to pursue this career. Many employers prefer individuals who have four-year degrees in business or finance majors. Some may, however, be willing to hire you with an associate's degree. If you do have an associate's degree and you want to become a mortgage underwriter, you might have a better chance of success if you also have experience in the banking industry or a business- or finance-related job. In fact, no matter what degree you have, you may have a better chance of landing the job you want if you gain related experience first — even a past job in sales can make you a more attractive job candidate.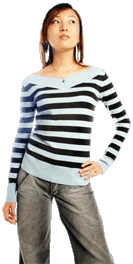 Most employers will also consider you for a mortgage underwriter job based on your skills. To become a mortgage underwriter, you will typically need to have above-average communication and research skills. An employer may also prove more likely to hire you if you are detail oriented and have computer skills. You will most likely need knowledge of various types of mortgages as well, including those a person can obtain through government programs, to become a mortgage underwriter. Additionally, some employers may be more likely to hire you if you can speak more than one language.
Depending on the employer, post-degree mortgage-related training may improve your chances of getting a job. Likewise, some employers might want you to complete a certification program. Often, however, these additional requirements are for those who will underwrite mortgages that are offered through or in conjunction with government programs. In fact, some government agencies offer training and certification options that prepare mortgage professionals to help borrowers who want to take advantage of related lending programs.
AS FEATURED ON:
AS FEATURED ON:
Woman with hand on her hip