How do I Become a Navigator?
A navigator is in charge of knowing a boat, plane or vehicle's location at all times and its relation to the desired destination. If you want to become a navigator, you need to become an expert in map reading. You will have a variety of responsibilities in regard to planning and working with a crew during a voyage. With this knowledge and these skills, you will be able to find work in a variety of military and non-military settings.
There rarely are specific educational requirements necessary if you want to become a navigator, but that does not mean schooling cannot be useful. Studying geography, math and foreign languages can help you navigate a ship or plane. Many navigators get training from the military through a country's air force or navy. The military often provides classes that allow you to learn how to help guide a craft. One non-military option would be to ask a professional navigator to mentor you.
If you want to become a navigator, you must understand the multitude of responsibilities you will have. Your primary job will be planning an itinerary based on nautical charts or aerial maps to create a passage plan. You also will advise the captain or pilot of any hazards, either physical or weather-related, that you foresee along the trip. You also will be responsible for maintaining current maps, charts and computer programs in order to have the most accurate information to guide the ship.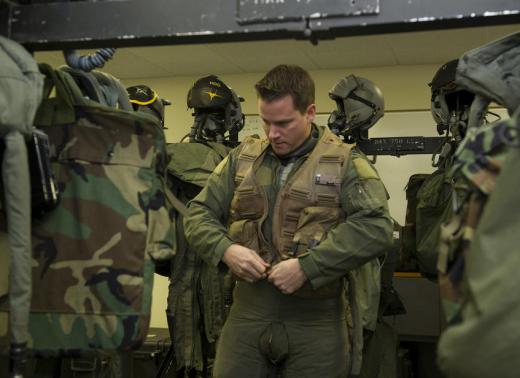 You will need many strong skills in order to become a navigator. Map reading is an essential skill, because you will need to understand things such as borders, routes, currents and geographical features on maps. You also must have strong communication skills in order to explain a route to the rest of the crew. Many times, you also will need to utilize decision-making skills if you read something in the charts that concerns you and you must alter the course.
If you want to become a navigator, you will have two career paths to take, no matter what you would like to navigate. The military route is the most popular, because it offers on-the-job training and a variety of boats, planes and vehicles with which to work. Be aware that in some air forces, including the United States Air Force, the navigator also has co-pilot duties. The private sector also has a large need for navigators, mostly with shipping and passenger crafts.
AS FEATURED ON:
AS FEATURED ON:
By: James Steidl

The techniques that were employed during the Age of Sail, such as triangulation and dead reckoning, still form the basis of modern maritime navigation.

Military navigators often have co-pilot duties.