How Do I Become a Nursing Home Activity Director?
In most cases, nursing home directors get their jobs through a combination of education and personal passion. People in these roles often spend time not only planning activities and outings for elderly patients and residents of a nursing home community, but in many cases also forging relationships and friendships with them. University training is usually mandatory, and in addition most nursing homes require their activity directors to be certified by one or more local agencies that oversee care of the elderly or so-called "leisure professionals," usually understood to be people who work to round out the lives of the infirm, the disabled, or the ill. In most cases you'll also have to submit to a criminal background check.
There isn't always a high turnover rate in these jobs, making flexibility important as well. You may need to start out doing more general activity planning for a different sort of group, or alternatively work in a different nursing home capacity — answering phones, for instance, or helping in the kitchen — to gain experience and make yourself known to the people who will likely be doing the hiring for activities positions. These jobs can also be good ways to keep busy while completing the licensure requirements.
Broad Job Responsibilities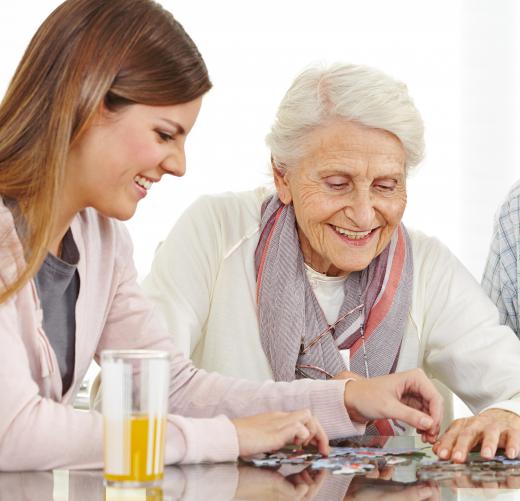 The primary job of a nursing home activity director is the coordination of social events and outings for patients, many of whom have mobility limitations, mental impairments, or health concerns. Some of the activities include, but are not limited to, games, parties, holiday celebrations, religious activities, outings, and crafts. Most of the time, this person is charged with making life in the home more exciting, and giving residents something to look forward to.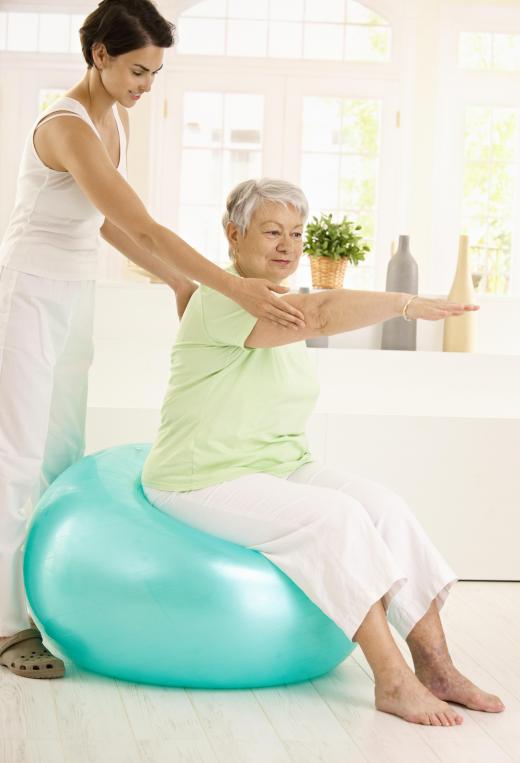 In many cases, actually executing events is a lot harder than simply conceptualizing them. Coordinators need to think through a number of different contingency plans based around things that could go wrong, for instance, and also are usually responsible for coordinating transportation, negotiating group rates, and ensuring that the appropriate accommodations are made for all guests at any off-site meeting. A lot of organization is required, in other words. The job is usually similar to being a party planner or general events organizer, but also has its own unique challenges. For this reason, most nursing homes require that activity directors are skilled in both planning and working with the elderly before they'll be hired.
Formal Educational Requirements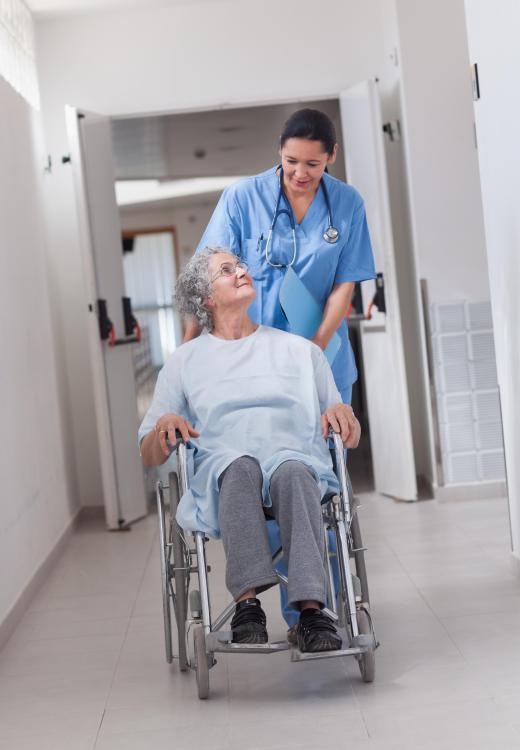 Getting a university education is usually a good place to start. Schools don't often offer undergraduate programs related specifically to nursing home activities, but elder care, health sciences, and even sociology and psychology can be useful. Most of the time, hiring boards and credentialing agencies want to see evidence of aptitude and formal education more than they want credits in specific areas.
Certification
Some nursing homes will overlook educational deficits for candidates who are otherwise very compelling. The same isn't usually true where credentialing and licensing is concerned. Different jurisdictions and localities have different rules, but it's very common for all nursing home workers to be licensed by some sort of oversight group; in some places, including the US, there are special requirements for those involved specifically in leisure. These can take a lot of time and energy to complete, so looking into the requirements in your area as soon as possible is usually a good idea.
In the US, the governing agency is the National Certification Council for Activity Professionals (NCCAP). In addition to a bachelor's degree, candidates typically need 4,000 hours of hands-on experience working or volunteering in this area during the previous five years. You'll also need a minimum of 30 hours of continuing education during the previous five years.
Health boards and other governmental agencies examine nursing homes for compliance with regional and national regulations. Grants, insurance coverage, and other funding have strict rules for nursing homes to be able to receive money. For these reasons, the majority of facilities in the US will not hire a nursing home activity director who has not been certified.
Broad Value of Experience
It's often the case that hiring managers in nursing homes draw candidates from the pools of people who have recently received credentials, but there are a number of ways to make yourself more attractive, too. In most cases you'll want to show both that you have the aptitude to plan events for elderly people, and also that you have a real interest in completing the work. There are a couple of ways to prove both things, or to structure a resume such that it showcases both areas as ones of strength. Party planning or event planning experience generally can help, as can any experiences, whether volunteer or paid, in the nursing home or elder care realm.
AS FEATURED ON:
AS FEATURED ON:
By: Robert Kneschke

A nursing home activity director must be able to offer games and other activities to patients.

By: nyul

Nursing home activity directors may have a background in geriatric physical therapy.

By: WavebreakmediaMicro

Nursing home activity directors must be able to work with a wide variety of physical and mental abilities.

By: Monkey Business

Nursing home activity directors play an important role in keeping seniors active and happy.

By: Petr Nad

Activity directors might have to keep an eye of residents when outside the nursing home to ensure they don't wander off.

By: Photoman

Activity directors may organize different art programs.

By: Photographee.eu

Nursing home activity directors often have experience volunteering with the elderly.

By: Sandor Kacso

Nursing home activity directors may need to schedule time to work with bed-bound residents.

By: Photographee.eu

Volunteering at an assisted-living facility may help an individual become a nursing home activity director.