How do I Become a Pathologist's Assistant?
If your career goal is to become a pathologist's assistant, you will need to get the appropriate training first. This is a good career choice for someone who is methodical and who has an interest in science. A strong stomach is another important trait, since the work involves working in an autopsy room or pathology lab.
The first step in the process for someone who wants to work as a pathologist's assistant is to complete a Bachelor's degree in biology or nursing. These programs, which also include courses in chemistry, mathematics, and physics, give students the foundation of knowledge they need to work in this field. Pursuing this type of degree program helps students to develop their abilities to think logically and communicate effectively. Some prospective pathologist's assistants continue their education by completing a Master's degree before moving onto the next step in the training process.
Once someone who wants to become a pathologist's assistant has completed his or her university degree, the next step in the process is for them to complete a specialized training program at the graduate level. Students enrolled in a two-year program will spend the first portion of the course observing procedures and learning about surgical pathology. They also take courses in anatomy, physiology, and pathology.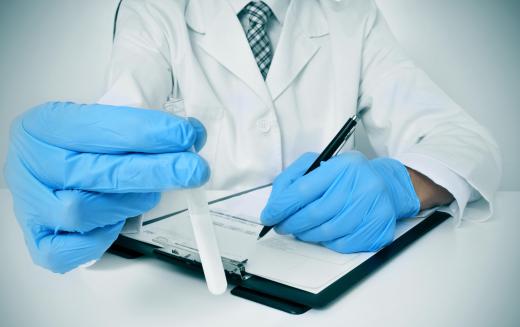 Second-year students who are in training to become a pathologist's assistant will get the opportunity to work in an autopsy room, assisting with these procedures. They learn how to prepare medical specimens by dissecting them. Students also learn how to describe surgical specimens appropriately as part of their training.
Course work in a pathologist's assistant program in the second year of training includes studying medical ethics and strategies for managing a laboratory setting. Students also learn about managing information through clinical information systems. Photographic techniques are also taught as part of this program. Students learn how to photograph gross and microscopic samples correctly.
Prospective students who are considering a program which will prepare them to work as a pathologist's assistant should also ask whether externships are offered. A program that gives students the chance to get practical experience working at a local coroner's office or hospital is one worth considering. Students have the opportunity to learn about forensic pathology, toxicology, and pediatric pathology while working under the supervision of experienced personnel.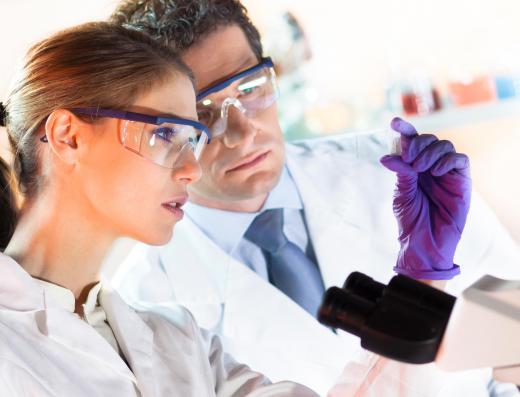 Once students are finished their post-secondary training to become a pathologist's assistant, they may need to be certified by the state where will be working to be fully qualified. An online search can give you more information about the requirements for becoming certified to do this kind of work. You can also contact the Department of Pathology of the university you are interested in attending for guidance.
AS FEATURED ON:
AS FEATURED ON:
By: laviejasirena

A pathologist's assistant must have the proper training to collect and prepare specimens for testing.

By: nito

Some states require special certification following post-secondary training in order to become a pathologist's assistant.

By: nandyphotos

Becoming a pathologist's assistant may require working in both an autopsy room and a pathology lab.

By: kasto

Many clinical pathologists spend the majority of their time working with samples in the laboratory, often with help from assistants.

By: forestpath

A pathologist's assistant may help to conduct autopsies.

By: antiksu

A pathology assistant may help a pathologist determine the cause of death in patients who have died suddenly.

By: spflaum

A pathologist may test for the presence of harmful chemicals during an autopsy.

By: oneblink1

Pathologists may analyze tissue samples collected by doctors.