How Do I Become a Patient Access Representative?
A patient access associate or representative is a non-clinical healthcare professional who is responsible for assisting patients with tasks such as registration, insurance processing and check-out. They perform a variety of duties within hospitals, clinics and doctor's offices. In most cases, a formal healthcare education is not necessary to become a patient access representative, but completion of a training program can greatly increase your chances of landing the job you want. Experience in customer service — in a healthcare setting if possible — is also important. You will also need to search for jobs, submit applications and complete the interview and hiring processes.
Education is a consideration when you decide to become a patient access representative. While relatively few formal degree programs exist, diploma and certificate programs can be found in many technical and junior colleges. In addition, career training institutions frequently offer programs for patient access. Coursework in such a program usually includes the basics of healthcare, customer service fundamentals and medical terminology. Some programs also offer basic courses in health information technology and healthcare and insurance law.
You might want to look for a program that is recognized by one of the major regulatory bodies in your area, as hospitals and other employers may consider these programs to be more reputable. You may also want to seek out a program that offers a practicum or internship component. This real-world experience can help build your resume and make valuable contacts who can provide references or job leads after you finish school.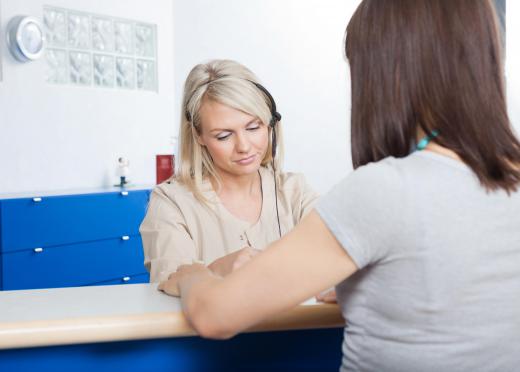 In many cases, experience may be all you need to become a patient access representative. While employers generally prefer experience in a healthcare environment, customer service experience can sometimes suffice, particularly if it is in an allied field, such as a pharmacy, an insurance company or a medical supply company. If you do not have healthcare experience, you could consider taking a receptionist or clerical position in a doctor's office or hospital so that you can gain the experience needed to move into a patient access position.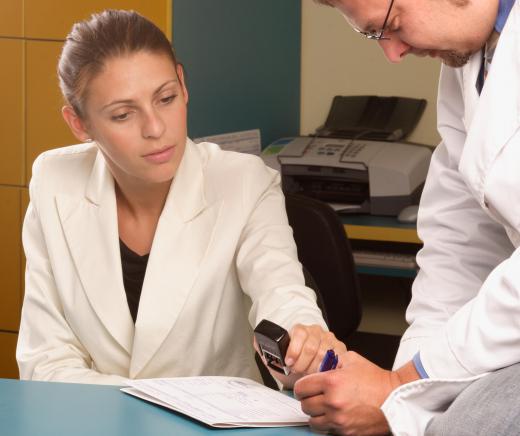 As with any job, you will need to search and apply for positions in order to become a patient access representative. This means creating and distributing a professional resume and cover letter as well as developing a list of professional references. You will need to pass one or more interviews and may also need to take typing or computer tests. In some cases, you will also be required to pass a background check or a credit check.
AS FEATURED ON:
AS FEATURED ON:
By: jovannig

Patient access representatives work in hospitals and clinics.

By: Tyler Olson

Patient access representatives work closely with patients, so excellent customer service skills are necessary.

By: endostock

A patient access representative may need to work with medical personnel to ensure doctors have the patient information they need to provide treatment.