How Do I Become a Pediatric Neuropsychologist?
Pediatric neuropsychologists provide clinical assessments and counseling services for children and adolescent patients. They combine their medical knowledge of the physical brain with proven elements of cognitive psychology to help patients overcome a variety of disorders. In order to become a pediatric neuropsychologist, an individual typically needs to obtain a Ph.D., participate in a postdoctoral program, and gain several years of supervised clinical experience. In addition, many regions and countries require new professionals to pass licensing exams before they can work independently in mental health centers, hospitals, or private practices.
A person who wants to become a pediatric neuropsychologist can begin his or her educational path by enrolling in an accredited four-year university. Relatively few colleges offer bachelor's degree programs in topics as narrow as neuropsychology, but majoring in general psychology can provide sufficient preparation. A student may benefit the most from advanced courses in cognitive, behavioral, abnormal, and child psychology. Additional classes in statistics, biology, and chemistry are important to provide an introduction to lab research and study design. Many psychology undergraduates apply for internships or paid entry-level positions at mental health centers to gain practical experience in the field.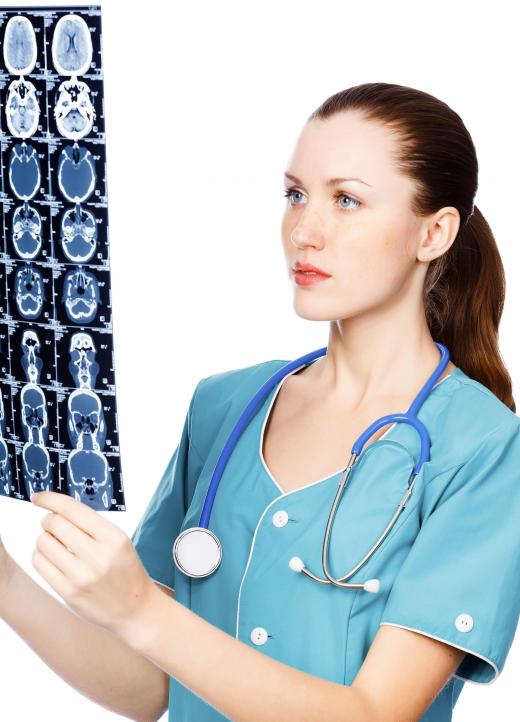 An advanced degree is necessary to become a pediatric neuropsychologist in most countries. As a junior or senior, a student can start looking into schools that offer Ph.D. programs in neuropsychology or cognitive neuroscience. Some schools place more emphasis on research, while others focus on preparing clinical practitioners. Either option can helpful in preparing for a neuropsychologist career, and choosing a program depends largely on what a future professional hopes to do. Most people who choose to focus on pediatrics plan on offering counseling services, so they are often better served in clinical programs that offer internship opportunities.
A neuropsychology Ph.D. program takes three to four years to complete, during which time a student gains valuable classroom and laboratory knowledge. After earning a degree, he or she is typically eligible for enrollment in a postdoctoral research fellowship or clinical internship to gain additional experience. An intern or fellow has the chance to work alongside experienced neuropsychologists, learning about common techniques and protocols. He or she is usually allowed to work with patients directly, under the supervision and guidance of mentors.
The specific postdoctoral training requirements to become a pediatric neuropsychologist vary, but most professionals need to work for about two years before they can take licensing exams. Tests are normally administered by national governing boards, such as the American Board of Clinical Neuropsychology in the United States. With the appropriate credentials, a professional can officially become a pediatric neuropsychologist and begin practicing unsupervised in a variety of clinical settings.
AS FEATURED ON:
AS FEATURED ON:
By: Nobilior

Pediatric neuropsychologists must understand the physical brain.

By: Darren Baker

When meeting with a new patient, a pediatric neuropsychologist may interview the child and his parents to learn more about any chronic or acute symptoms.

By: Andres Rodriguez

Pediatric neuropsychologists typically work at clinical internships for several years.

By: storm

A neuropsychologist may help patients manage a host of brain-related dysfunctions.

By: Vasiliy Koval

An aspiring pediatric neuropsychologist will be required to take classes involving lab research.