How do I Become a Pensions Actuary?
Becoming a pensions actuary requires a strong foundation in mathematics, followed by a bachelor's degree in actuarial science, mathematics, or a related field. You'll then need to pass a series of rigorous exams administered by the Society of Actuaries or the Casualty Actuarial Society. Practical experience is also crucial.
The road to become a pensions actuary in the United States requires long hours of study and successful completion of a number of examinations. Many actuaries begin their education with a four-year degree in business, economics or actuarial science. A degree is not required, however, in-depth knowledge of advanced mathematics is required to pass the exams. All actuaries, regardless of which career they pursue, will face five actuarial exams during the early portion of their career. After completion of these five exams, those wishing to become a pensions actuary will join the Society of Actuaries (SOA) and complete their set of exams.
Those wishing to become a pensions actuary face their first five exams, which consist of two and a half to three and a half hour sessions. They are proctored by Preliminary Actuarial Examinations, a combined operation between SOA and the Casualty Actuarial Society (CAS). The first exam all actuaries face focuses on the laws of probability. Financial mathematics and financial economics make up the second and third exams, which cover topics such as calculus, probability, interest rate models, simulation and risk management. The remaining two exams cover statistics, life contingencies and actuarial models.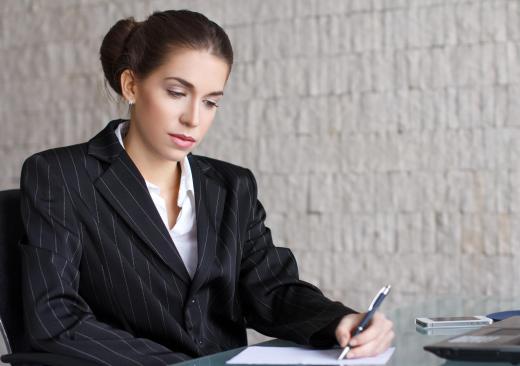 Following successful completion of the first five exams, the next required step to become a pensions actuary is the Validation of Education Experience (VEE). Candidates are required to demonstrate knowledge in introductory economics, applied statistics and corporate finance. This knowledge may be verified by documenting the completion of each course at a college level, earning a grade of B- or higher. Alternatively, candidates must pass a standardized test in each topic.
After completion of VEE, those who want to become a pensions actuary must earn associate membership status with the SOA. This requires successful completion of the Fundamentals of Actuarial Practice e-learning course, an exam featuring eight lessons and two exams. While five paths are available to complete this requirement, those wishing to become a pensions actuary will chose the retirement benefits path. Topics include retirement benefits design, financial and health economics, social insurance and investment strategy.
The last step to becoming a pension actuary is to become what is known as an enrolled actuary. This position requires a license issued by the Joint Board of the Department of the Treasury and the Department of Labor. Successful completion of two exams are required, along with outstanding performance in the actuarial field. Enrolled actuaries work for human resource consulting firms, law firms, government organizations and other financial institutions.
AS FEATURED ON:
AS FEATURED ON:
By: sakkmesterke

The job of a pensions actuary is to help pensions providers set pension rates and craft retirement policies that minimize risk.