How Do I Become a Petroleum Engineering Technician?
To become a petroleum engineering technician, you will likely need to earn an associate in applied science (AAS) degree or complete a certificate program in petroleum engineering technology. It is possible to earn a bachelor's or master's degree in petroleum engineering; higher-level degrees may help you to advance in this field, but they are not usually required for a technician position. A strong background in mathematics and science can help prepare a student for this career path, and some experience in the petroleum industry may also be required.
Someone interested in becoming a petroleum engineering technician should be comfortable with math and science and have an interest in geology and the petroleum industry in general. It helps to be logical and detail-oriented. Since you'll be working with engineers and scientists, you'll need to be able to work well with others. Most jobs are in areas of the world where oil, gas, and other energy deposits are found, such as the states of Texas and Alaska in the US.
The first step is to research community colleges or vocational schools that offer petroleum engineering technology programs. To become a petroleum engineering technician, you'll need to understand the practical aspects of petroleum engineering, and the program will usually be made up primarily of courses directly related to the field. Expect to take geology and math classes — including algebra and calculus — along with courses that cover the petrochemical industry, exploration, and technology. An AAS program typically takes two years to complete; a certificate program, which usually does not include as much in-depth study, typically takes just one year.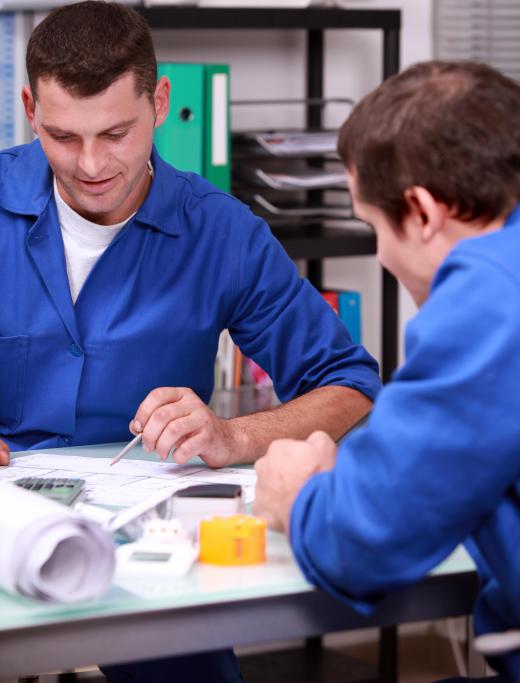 In most cases, you will have the opportunity to participate in internships or work-study programs as you complete your education to become a petroleum engineering technician, and some schools require an internship before you can graduate. Even if not required, participating in such programs is a good idea because most employers require applicants to have some experience. In a work-study program, you may be able to shadow a professional who is already working in the industry or to work one-on-one with a mentor. If formal internship programs are not available, you may be able to find volunteer opportunities for students by contacting a local petroleum company.
Once you've graduated from a petroleum engineering technology program, you'll need to apply for a job to become a petroleum engineering technician. You may be able to find leads through your school or with the company you worked as an intern. Most companies advertise for these positions, so looking at online job sites or corporate web sites can help you find available jobs. Many employers provide additional on-the-job training for new hires.
If you are interested in advancing in the petroleum engineering field, you can complete a bachelor's degree program. Professionals with a four-year degree are typically referred to as "technologists" rather than "technicians." Usually, the more education you have in the field, the better your prospects are for advancement. To become a petroleum engineer, you'll need to complete a graduate degree.
AS FEATURED ON:
AS FEATURED ON:
By: Jim Parkin

Petroleum engineering technicians work in areas with large deposits of oil and gas.

By: auremar

A strong background in mathematics and science can help an individual prepare for a career as petroleum engineering technician.

By: Nikon'as

An aspiring petroleum engineering technician should take algebra classes.

By: Kovalenko Inna

Petroleum technicians may be involved in the transport of the fuel.