How Do I Become a Planning Engineer?
The steps to become a planning engineer begin with researching the field to determine if this is a profession that interests you. Understanding job requirements will be important because the schooling needed to become a planning engineer may take several years, and you will need to have an advanced knowledge of engineering, science, mathematics, and technology. There are many schools that have prestigious engineering programs, and you should locate a school that accommodates your future career plans. Most people who plan to enter this profession receive a bachelor's of science (B.S.) degree in civil engineering.
After you are accepted to a school that has a strong engineering department, you will be required to succeed in general mathematics and science courses. You should choose various technology or computer courses as electives to get a head start on understanding the equipment used in this field. Once you have completed your prerequisites, you should meet with your adviser to map out the remainder of your college program. Advanced coursework will need to be successfully completed to be a planning engineer, and may include courses such as construction detailing, civil engineer design, mechanical electrical systems construction, infrastructure materials science, and structural analysis. During your four years in an undergraduate program, you should seek an internship in a firm that has a civil engineering department.
Many of the courses that you will take during your undergraduate studies will have hands-on lab work, and you will need to successfully complete this portion in order to become a planning engineer. Experience and training are essential in this profession due to the highly technical nature of the work. In addition to course experiences, you may want to research certification training programs that can assist you to become a planning engineer. Many locations may require that you have certification, and these programs are designed to offer you extensive training and various certifications.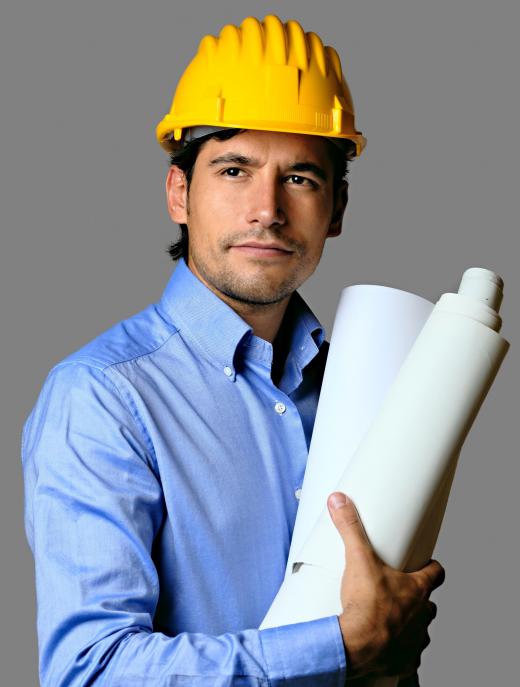 This field has a number of promotions available, which are usually based on number of years in the field, education, and excellency. Some students choose to work on their master's degree while working as a planning engineer in order to increase their career options. A planning engineer has a huge responsibility because he oversees entire crews on various projects, ensures that deadlines are met, and verifies that construction is in compliance with the client's plan. In order to successfully advance in this field, you will need to be organized and display extraordinary leadership skills.
AS FEATURED ON:
AS FEATURED ON:
By: Lsantilli

Construction, civil engineering design and mechanical electrical systems construction are among the required courses of a planning engineer degree program.

By: Alessio Cola

Planning engineers usually have experience developing blueprints for several construction projects.

By: viappy

Working on civil projects can help one earn the experience necessary to succeed as a planning engineer.

By: olly

A planning engineer must verify that construction is in compliance with a client's plan.

By: auremar

Hands-on lab work is generally required for planning engineer courses.