How do I Become a Plant Manager?
The motivation to become a plant manager can be based on a desire for increased salary, prestige, or power. There are four items required to get this job: post-secondary education, significant workplace experience, interpersonal skills, and leadership skills. A plant manager is responsible for the entire operation of a manufacturing or production plant. In most organizations, this person is the most senior employee in the company who is responsible for the actual operations. As a member of the executive team, he works closely with the sales and finance managers to make business decisions.
People who want to become plant managers are often outgoing, ambitious, and dedicated to work. This is not an entry-level or middle-management career position, but the culmination of typically at least 15 years of progressive experience in the manufacturing sector. It is a senior-level management role, so the responsibilities are quite extensive and might include multiple physical locations.
An undergraduate degree in business administration, management, or engineering often is required to qualify for a position as a plant manager. In some areas, a masters of business administration (MBA) degree is expected. The best way to determine what is necessary to qualify for this role is to look at the academic credentials of current plant managers in the local area and industry.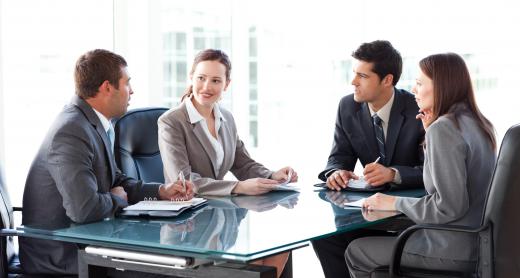 The experience required to become a plant manager can be divided into two areas: technical and managerial. The level of technical skill required varies by business, based on the size of the organization and actual duties as a plant manager. In a manufacturing plant, for example, the vast majority of positions are technical in nature. Tasks include using industry-standard equipment and following company procedures.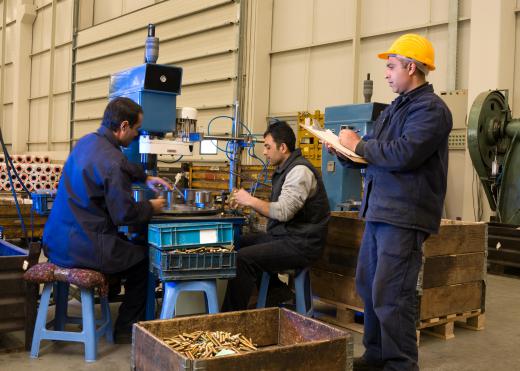 Managerial experience can be gained through a promotion to line supervisor, area manager, or floor manager. These progressions are part of the normal career path for anyone who wants to advance to the position of plant manager. Experience managing people helps to develops skills in conflict resolution and human resources.
Interpersonal and communication skills are an integral part of this job. The ability to resolve conflicts, create teams, and inspire employees is a huge part of the position. Communication skills include both writing and speaking in meetings and making presentations to large groups
Some people are natural leaders, but everyone can benefit from formal training to enhance team-building and people-management skills. Leadership skills required for this job include strategic planning, problem solving and budgeting. Executive training and coaching is a common way to build the leadership skills that are needed to become a plant manager.
AS FEATURED ON:
AS FEATURED ON:
By: christian42

Managers of manufacturing plants combine technical and managerial expertise.

By: WavebreakMediaMicro

A plant manager works closely with sales and finance managers to make business decisions.

By: uwimages

A plant manager may oversee the operation of various systems in a manufacturing facility.

By: highwaystarz

Communication is an integral part of being a plant manager.

By: pfpgroup

Strategic planning and budgeting skills are generally necessary to become a plant manager.