How do I Become a Portrait Artist?
Becoming a portrait artist involves mastering drawing fundamentals, studying human anatomy, and practicing portraiture. Enroll in art classes, find a mentor, and constantly practice. Develop a unique style and build a portfolio to showcase your work. Remember, patience and persistence are key in this journey.
To become a portrait artist you should have some intrinsic artistic ability or interest. This does not mean you have to be born with amazing artistic skills, but you should want to become a better artist. You will likely need to practice a great deal to become as good an artist as possible, so having a desire to draw or paint makes that practice a fair amount easier to do. Once you have practiced enough, you can become a portrait artist by creating a body of work, finding potential clients, painting portraits, and receiving adequate compensation for your work.
A portrait artist is someone who draws, paints, or otherwise visually creates artistic renderings of a person's image or portrait. Before the advent of photography, this type of artwork was typically quite popular among royalty and the wealthy, as it allowed them to adorn their homes with images of themselves. Though it may not be as popular as it once was, there is still a desire among many people to have portraits created of their image, and once you become a portrait artist you can provide that service.
One of the first steps you should take to become a portrait artist is to practice and refine your own artistic ability. You may want to take classes in art, especially those with a focus on drawing or painting people. While life drawing classes in which you draw live subjects can be especially helpful for understanding proportions of human bodies and how to capture the shape and movement of a person, you should look for classes in portraiture or similar subjects. You may even consider receiving a degree in fine art or a similar field to help you become a portrait artist.
Once your abilities are refined enough and you feel ready to become a portrait artist and create artwork of live subjects, you will likely want to build a portfolio of your work. You should select only your very best work for this, as you want to demonstrate your abilities. It can be helpful to work at the sizes you plan to offer, and you may consider focusing on standard sizes that will be easier to matte and frame.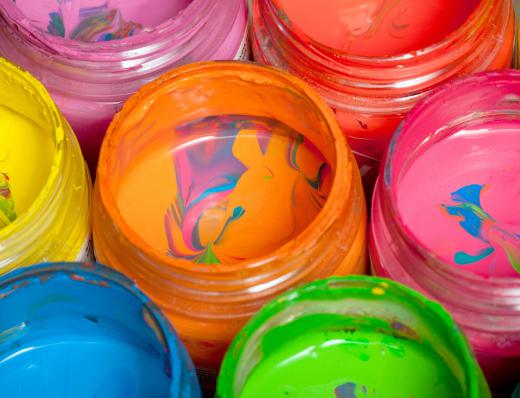 You should then find potential clients who will want to commission portraits from you, based upon the work in your portfolio. This may be difficult at first, but try advertising your services in local newspapers or on the Internet. You may need to be persistent in your efforts, and likely charge a fairly low price at first, but as your work becomes more refined and you increase your portfolio you will have further opportunities. Be sure not to undercut what you are worth, however, as you should still present confidence in your abilities and know that you have the talent required to become a portrait artist.
AS FEATURED ON:
AS FEATURED ON:
By: Eugenio Marongiu

Many artists are self-taught.

By: JackF

Some artists display their portraits in a gallery show.

By: grthirteen

A portrait artist is someone who draws or paints renderings of a person's image.

By: flairimages

Use of side lighting and shallow depth of field are common in portrait photography.

By: Mat Hayward

Portrait artists try to get real emotions out of the people they are working with.