How do I Become a Power Plant Operator?
Power plant operators are responsible for ensuring safe and efficient practices at large-scale electricity production stations and distribution substations. The requirements to become a power plant operator vary, but many professionals are able to enter the field with high school diplomas and eventually advance to operator positions after passing training courses and gaining practical experience. A bachelor's degree or higher and several years of experience are usually necessary to become a power plant operator at a nuclear plant.
A person who wants to become a power plant operator needs to be familiar with the principles of electrical and mechanical engineering. High school courses in math and physics may be helpful in providing a deeper theoretical understanding of how and why power systems work. Many high schools offer hands-on vocational classes in metalwork and automobile repair, and while such programs do not directly correspond with power plant work, they do provide valuable instruction in handling tools and critically analyzing situations.
A high school graduate can look into opportunities to become a power plant operator by browsing job search websites and contacting local utility companies. Some employers require applicants to prove their math and reasoning skills on written tests before they are granted interviews. Once a person is awarded a job, he or she can expect to spend between one and six weeks in training. Most training programs consist of both classroom studies and practical work under the guidance of experienced power plant operators. Over the course of six months to one year, a new worker who excels at his or her work is gradually given more responsibilities and allowed to work unsupervised.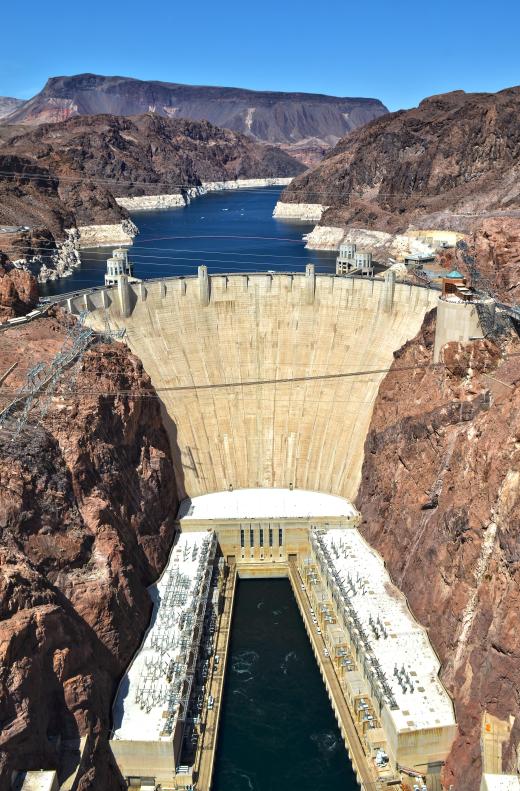 Due to the potential dangers involved, nuclear reactor operators are held to stricter qualification standards than workers in general electric and hydroelectric power plants. An individual who wants to become a power plant operator at a nuclear facility typically needs to obtain a college degree in chemical engineering, chemistry, physics, or a similar subject. Once hired, a new employee participates in several months of classroom and on-the-job training.
After gaining at least three years of experience, an individual can take a series of practical and written tests administered by a national governing board to earn licensure. In the United States, Nuclear Regulatory Commission (NRC) grants reactor operator licenses to qualified workers who pass rigorous exams. Most other countries feature organizations similar to the NRC to ensure workers have the skills needed to maintain quality and safety in operator jobs.
AS FEATURED ON:
AS FEATURED ON:
Control center at a nuclear power plant.

By: nofear4232

Hydroelectric station operator is one type of power plant operator job.

By: branex

Many power plant operators need only a high school degree, and are able to advance after gaining practical experience.