How Do I Become a Psychometrist?
In order to become a psychometrist, you must obtain the educational qualifications, experience, and certification required in the area in which you wish to work. Generally, this includes a bachelor's degree or higher-level degree in psychology or a related field as well as some special qualifications in order to work in certain environments. Certification for psychometrists is often not required to work in this field but is considered a professional advantage. Entry-level work in psychometrics can typically be obtained with only a bachelor's degree and some work experience.
For a person who wishes to work in psychometry, perhaps the most important requirement to fulfill is education. A bachelor's degree in psychology is typically necessary, but in some cases a degree in a related field is considered sufficient. When a person applies for this type of job without a degree in psychology, it is almost always necessary to demonstrate that relevant experience has been obtained through coursework in psychology or employment.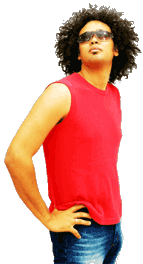 While a bachelor's degree is sufficient to become a psychometrist, some people obtain further qualifications as well. A graduate degree in psychometrics can be very valuable when seeking employment and can be helpful when attempting to advance within a company. Training specifically in psychometrics can be useful when first looking for jobs, but many positions require minimal experience administering tests. Entry-level employees are often supervised by advanced psychometrists, particularly when attempting to get work at a facility that employs many psychometrists. Most employers do not expect new psychometrists to know everything about this profession upon hiring.
Gaining experience in psychometrics can occur in a number of ways. Experience is essential when seeking employment, and even purely academic experience is valuable. When trying to become a psychometrist, it is a good idea to have at least some experience administering this type of test. One way to gain experience is to take a course in psychometrics. Alternatively, you might attempt to find an internship in this field.
Certification is not strictly necessary for psychometrists in most areas, but it is almost always helpful when attempting to find a job. Becoming certified as a psychometrist represents a high degree of experience as well as knowledge. Nationally recognized certification programs can be an excellent way to represent to potential employers the degree of professionalism one is prepared to offer a company. Even so, these programs often require a number of hours of experience that can be difficult to obtain before having a job. As such, it is usually best to attempt to start at the bottom when trying to become a psychometrist.
AS FEATURED ON:
AS FEATURED ON:
Man with hands on his hips