How Do I Become a Rancher?
No single formal process or training program is required for someone who wants to become a rancher. A would-be rancher needs to decide the size and nature of the ranching operation that he would like to own or join. Ranching, even at a modest level, requires a great deal of skill and technical knowledge. Anyone looking to own his own ranch must secure an appropriate level of financing. A comprehensive business plan is an invaluable tool in determining whether available financing is adequate and in analyzing the potential profitability of a ranching operation.
Ranching is a complicated business. Some types of ranching require a great deal of land and capital while others can be successful with a modest level of initial capital. As a general rule, more resources are needed to become a rancher of beef cattle raised in a conventional manner. This sector of the ranching industry has experienced a great deal of concentration, and economies of scale make it difficult for small ranchers to succeed as independent ranch owners.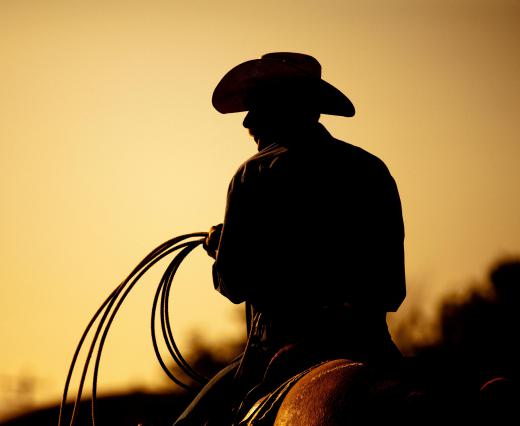 Niche-market ranching typically requires less capital and is a less concentrated sector. Organic or pasture-fed beef can command an excellent price in many markets, and competition is not so fierce. Less common livestock can also be a better choice for smaller-scale ranching operations. Alpaca, ostriches, and bison are increasingly in demand.
Someone who wishes to become a rancher and is looking for work on an established ranch as a ranch hand or ranch manager may have an easier time if he seeks employment at a large corporate ranch. These ranches are expanding and employ a great many people. This type of work requires the same sorts of skills that are needed to own and operate a ranch and can offer on-the-job training.
If on-the-job training is not an option for someone who wishes to become a rancher, some other sort of training program should be considered. Many universities, especially those in areas with a history of ranching, offer programs designed to train ranchers. These programs provide a strong technical education and some practical training.
Careful business planning should be part of any decision to become a rancher. The pay rates for ranch employees vary significantly from the top to the bottom of the pay scale. An aspiring ranch employee should seek out salary information before looking for work.
Business planning is even more crucial for an aspiring ranch owner. Government-backed financing is often available for new ranchers, but the profit margin on ranching operations can be quite slender. Before assuming a large debt burden, a very conservative set of numbers should be run to determine whether or not a ranching venture can be profitable or even self-sustaining.
AS FEATURED ON:
AS FEATURED ON:
By: Sascha Burkard

A rancher is responsible for managing a large facility dedicated to the production of livestock for milk or meat.

By: sedineinunes

A rancher is often in charge of large herds of cattle.

By: Jeffrey Banke

Bison are increasingly in demand for ranchers.