How do I Become a Regulatory Affairs Specialist?
Regulatory affairs specialists must be familiar with the legal, licensing, and any other requirements that companies must meet in order to meet to governmental or legal regulations. Because this job has such a wide scope, these professionals must constantly stay on top of any new changes in national or international government policy or law that pertain to the company they work for or industry they work in. If you hope to become a regulatory affairs specialist, you will need a college degree and, most likely, graduate education as well.
The undergraduate degree you earn will most likely not be a regulatory affairs degree because individuals, as undergraduates, usually pursue a specific area of interest that they hope to address when they eventually become a regulatory affairs specialist. For example, if you would like to eventually work in the pharmaceutical industry, you might choose to major in chemistry as an undergraduate. After that, you would pursue a doctorate in chemistry then another graduate degree, either a master's degree, a doctorate, or a certificate, in regulatory affairs. If you are interested in working in some other non-pharmaceutical industry, then the process might be different depending on the industry.
When you are ready to apply for graduate study, keep in mind that regulatory affairs programs have a focus that is specific to a particular industry, as opposed to having just a general regulatory affairs emphasis. Schools vary in terms of the particular focus they offer. For instance, one university might offer a master's degree focusing on regulatory affairs as it pertains to quality assurance, while another focuses on pharmaceutical sciences. You must find a graduate school that has the specific concentration you are interested in.
Certification can help you climb the career ladder because it shows your expertise or credibility, and increases your value to prospective employers. Of course, you should remember that the type of certification you get will depend on the industry you work in. For example, for the regulatory affairs specialist in the health care industry, the Regulatory Affairs Certification (RAC) is available if you pass the certification exam given through the Regulatory Affairs Professionals Society (RAPS). Other industries have their own certifications.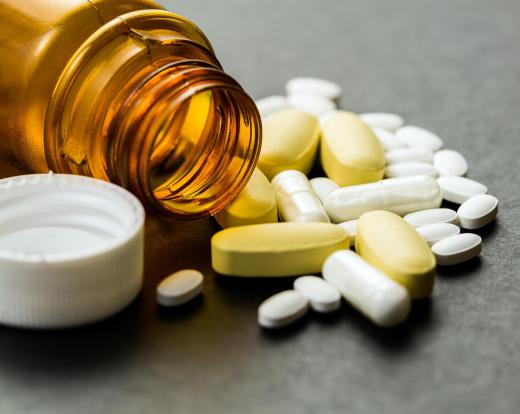 Having good communications skills can be an asset if you hope to become a regulatory affairs specialist. Some professionals are in constant contact with personnel from government agencies due to the need to stay informed about any policy changes. As such, it helps if the specialist can speak well, write well, and also accurately understand the information the government agency personnel are providing pertaining to government policies. Having excellent communication skills can also be helpful when speaking in staff meetings to allow others to more clearly understand government rules.
Regulatory affairs specialists have a variety of work settings to choose from. Some work for pharmaceutical or medical equipment companies, while others in the health care, finance, or energy sector. Regulatory affairs is not an easy career path, but it can be an enjoyable one for those who enjoy constant challenge.
AS FEATURED ON:
AS FEATURED ON:
By: Deklofenak

A regulatory affairs specialist must have excellent communication skills in order to adequately convey government rules to other individuals.

By: kasto

Individuals interested in becoming a regulatory affairs specialist in the pharmaceutical industry should achieve a doctorate degree in chemistry.

By: Lambros Kazan

Regulatory affairs specialists handle issues including the quality and licensing of new drugs.