How do I Become a REO Agent?
As the rate of foreclosures rises in the U.S., so does the need -- and opportunity -- for REO (Real Estate Owned) agents. Anyone with a real estate license can become a REO agent, but that doesn't mean that doors will automatically open. The field is competitive, and it's very much a "who you know" branch of the housing business.
REO agents handle properties that banks have foreclosed upon. In effect, they serve three functions for the banks -- helping to appraise foreclosed-upon properties, maintaining those properties until they are sold, and selling them. However, this multitude of responsibilities means that banks tend to work only with REO agents they trust.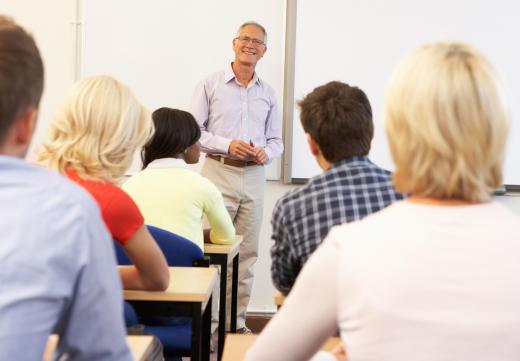 The question, then, is not so much how to become a REO agent as it is how to function profitably as one in a volatile marketplace. Generally, contact between banks and agents is made directly, or by way of a "notice of default list" designating all of that bank or lender's properties facing foreclosure. Anyone hoping to become a REO agent should have the ability to establish a relationship with a bank or lender that will send business in their direction.
Of course, some unpleasantness is built into the job. An REO agent generally attends sheriff's evictions, and is responsible for dealing with the stuff -- trash and otherwise -- that the recent owners have left behind. Often, the agent is required to pay the outstanding utility bills, then wait up to 90 days for reimbursement. Until the home is sold, the REO agent must maintain the property, fill out a BPO (Broker Price Opinion) form to establish an asking price, list the property and schedule showings.
To become a REO agent is to learn to function in a constantly shifting terrain. If a number of houses in a neighborhood are foreclosures, setting a price for one of them can be tricky. Unlike a traditional real estate transaction for a homeowner who will probably have a more leisurely time frame in mind, a bank or other commercial lender will be anxious to rid itself of a foreclosed property, because it is sucking up money rather than producing. An REO property exists in limbo, for the bank and the agent.
Someone who demonstrates proficiency in this housing niche will probably wind up with as much business as he or she can handle. Yet REO agents must also be careful not to take on more foreclosure properties than they can afford to maintain, lest they slide into a cash flow crisis. For this reason, many REO agents have as one of their primary tools the 90-day note -- for their own use.
AS FEATURED ON:
AS FEATURED ON:
By: Monkey Business

Those who wish to become a REO agent must first attend courses and pass the exam for a real estate license.

By: Pefkos

Banks can mitigate their losses by selling REO homes when a client defaults on a mortgage.