How Do I Become a Rock Musician?
To become a rock musician, you should cultivate your songwriting and vocal talents. If you play a musical instrument, perfect your skills by taking lessons. Advertise for other musicians to join you in organizing a band. You'll need to make demo records of your material, so be sure to acquire some good music software. Musical instruments, amplifiers, and microphones will be essential if you want to become a rock musician, so save your money to buy good quality equipment.
Aspiring rock musicians need to work hard and practice as much as possible. You should also make an effort to write your own material, unless you are strictly going to play in a cover band that plays songs by other artists. Composing your own songs, however, will give you more opportunities to develop your skills.
Playing multiple instruments will enhance your abilities to compose good music. If you're up to the challenge, learn to play more than one instrument. If you play rhythm guitar, learn acoustic and bass as well. It is also useful to learn to read music.
In your efforts to become a rock musician, decide whether you enjoy being at the center of attention. Most rock musicians will draw attention from the public and possibly the press, especially if they are successful. If you are an introverted and private person, you might find it difficult to deal with being in the public spotlight.
You should attend as many rock concerts as you can. Watch your favorite bands and rock artists perform. Try to determine what it is about your favorite artists that makes their performances captivating. While you can draw inspiration from other artists, you need to develop a musical style that is uniquely your own. Do so by focusing on the music genre that suits you best.
Whether you prefer to compose and perform alternative rock, death metal, or hardcore punk, learn all you can about your favorite style of music. Read books, watch music videos, and join some clubs. Talk with other musicians and share your ideas.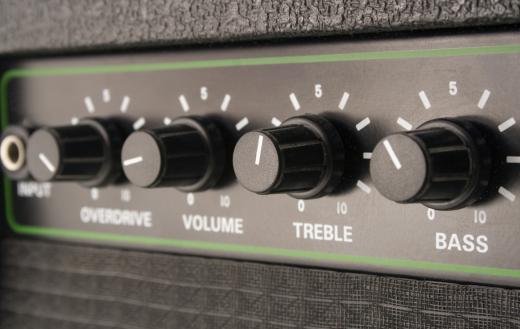 Finally, don't abandon your dreams for any reason. If you want to become a rock musician and be successful at what you do, you need determination. If your first attempts fail, keep the faith and believe in yourself. All successful rock musicians share one common trait: self confidence.
AS FEATURED ON:
AS FEATURED ON:
By: olly

A rock musicians usually begin playing during childhood or high school.

By: Tiler84

Rock singers should be accustomed to working with a wide range of microphones.

By: matt&stustock

An aspiring rock musician should learn about various guitar amplifiers.