How do I Become a Sailor?
Today, a sailor is any person who assists in the operation of a watercraft. Although traditionally, to become a sailor meant to operate or work on a boat with sails, modern sailors often pilot machine-operated ships, or simply assist in their operation. Sailors may help on large ships by helping to fix mechanical problems, aiding in plotting courses, actually steering the boat, or any number of smaller jobs. In order to make clear the broad nature of their work, many people use the term mariner in place of sailor.
The first step to become a sailor is to decide what kind of sailor you want to be. If you want to learn to operate sailboats recreationally, the path you take will be very different, than if you want to work in the engine room of a large commercial ocean liner, or pilot a tugboat. Within the world of professional mariners, there are a number of different positions, generally separated into four main departments: the deck department, the Steward's department, the engineering department, and a catch-all set of miscellaneous positions.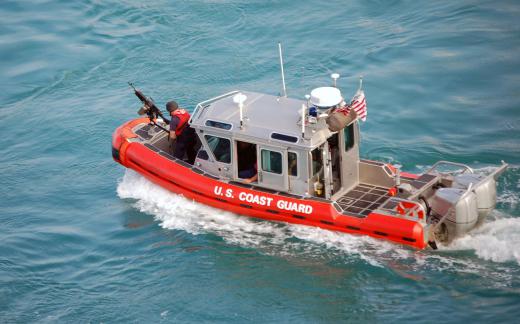 The deck department is what most people think of when they decide they want to become a sailor. This includes able seamen, boatswains, officers and mates, and masters. These are the people who actually operate the ship, keep the deck clear, keep lookout, and generally handle what we think of as the running of the ship.
The Steward's department and engineering department, on the other hand, can be thought of as the support staff of the ship. The Steward's department is responsible for crew who look after the general upkeep and running of the ship. This department is responsible for cleaning rooms, for example, cooking meals, handling stores, and licensing out equipment to other crew. The engineering department, on the other hand, looks after the mechanical health of the ship, with engineers looking after the engines of the ship, refrigeration devices, electrical systems, fuel systems, and generally all the machinery on board the ship.
If you want to become a sailor who actually operates the ship you work on, the first step is to get a boating license. This will allow you to handle a small craft, and you can become comfortable at sea, and begin to learn the nomenclature and lifestyle involved with being a sailor. Most seaside cities or towns have sailing clubs, at which you can generally find people who will help you learn the lifestyle, and where you can gain experience without purchasing your own craft.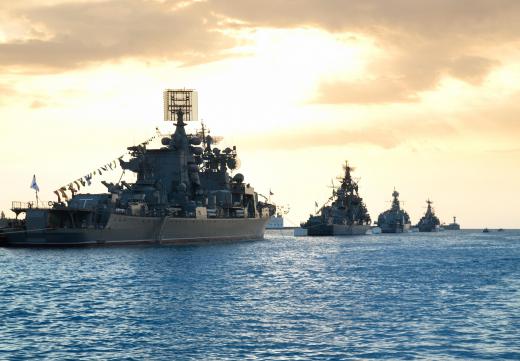 If you want to go on to become a professional sailor, working on a larger ship, the next step is to simply get a job on a ship. This can be any job, from a janitor on a large cruise ship, to a net operator on a fishing vessel. Working on a large ship will give you a feel for a real life at sea, and will give you valuable experience and connections to continue pursuing your career. Many people who wish to become a sailor find that enlisting in either the Coast Guard, or the Navy gives them substantial experience, and a strong résumé piece. Whatever direction you decide to go in, since the certifications for being a sailor are relatively easy, the most important step is simply to spend as much time on open water as you can, in as wide a range of contexts as is possible.
AS FEATURED ON:
AS FEATURED ON:
By: Wimbledon

Many U.S. Coast Guard sailors serve aboard harbor patrol vessels, inducing Defender class boats.

By: gwen0

Many sailors work for transportation companies that employ vessels like container ships.

By: Pavlo Vakhrushev

Sailors in the service of a nation's navy have undergone basic training as well as specialized technical instruction may have focused on a specific system, such as radar, that is found onboard a warship.

By: arinahabich

Enlisting in the U.S. Navy is a quick way to become a sailor.

By: Rawpixel

Any job on a cruise ship can be a stepping stone to becoming a professional sailor.

By: inigoht

Sailors learn seafaring skills.