How Do I Become a Superintendent Engineer?
A superintendent engineer is a management role within the port or marine engineering field. Successful candidates for this job will need to have at least a bachelor's degree in naval architecture or an engineering discipline. Some of these jobs may require extensive travel and before choosing a career in this field, you may want to research the travel details of different positions. Due to the highly technical nature of this career, you will need previous experience with ships and other vessels in order to become a superintendent engineer. Most of these positions have an office on the vessel and act as a liaison between the ship and the shore.
There are several fields that you may pursue in school to become a superintendent engineer but the most common is naval architecture, which combines engineering with the science of ships. You will need to complete numerous mathematics and science courses before enrolling in advanced coursework including introduction to ship systems, marine design, marine structures, and marine hydrodynamics. Some of these courses may be accompanied by laboratory work which will begin training you to become a superintendent engineer. After the completion of several advanced courses, you may want to consider applying for an internship with a marine engineering company.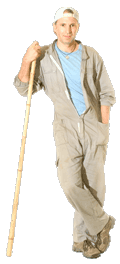 Although most of your internship will take place on shore, this experience opportunity to will begin to familiarize you with various ship structures and the engineering components of a vessel. Most internships in this field last up to thee months or the equivalent of a college semester and you may be able to continue with coursework while gaining experience. Some of the other courses that you may need to complete include marine electrical engineering, foundations of ship design, and environmental near-shore dynamics. After graduation, you may need to accept a lower level position in order to gain experience aboard a ship.
Hands-on experience is extremely important to become a superintendent engineer because of the stress that can occur while at sea for long periods of time. A ship superintendent is responsible for overseeing all mechanical, safety, and employee performance aspects of the vessel. The duties of this position are countless and multitasking is a requirement because the superintendent needs to be available to assist the crew, engineers, or employees on-shore. The main goal is to ensure the overall safety of the ship and crew members; therefore, there are many procedures and laws that you will need to be extremely familiar with before entering this profession.
AS FEATURED ON:
AS FEATURED ON:
Worker