How Do I Become a Surveillance Technician?
Surveillance technicians are people who install and maintain equipment used to record activities on camera. These people need to have solid manual dexterity and enjoy solving complex problems. An individual who would like to become a surveillance technician has to consider completing two years of training beyond high school. He or she also should gain hands-on field experience in a real-world setting as well as pursue a license in this field, which will expand his or her employment opportunities.
A person who seeks to become a surveillance technician can complete an associate degree program in electrical engineering or electronics, which typically lasts two years. Although some employers require that a job candidate simply complete high school-level training to enter this field, earning a college degree will make him or her more marketable. Enrollment in a college training program involves submitting your high school diploma or the equivalent certification along with your most recent standardized test scores. You also should be prepared to turn in your high school transcript and fill out your chosen school's admission application.
Completing electrical courses prepares you to excel in this career area. You need to study how circuits work and how to set up electrical systems. This is important if you desire to become a surveillance technician because this type of professional is responsible for replacing surveillance systems that do not work properly as well as fixing technical issues with industry devices. A technician must ensure that cameras are working correctly to effectively monitor sites and guard against crime.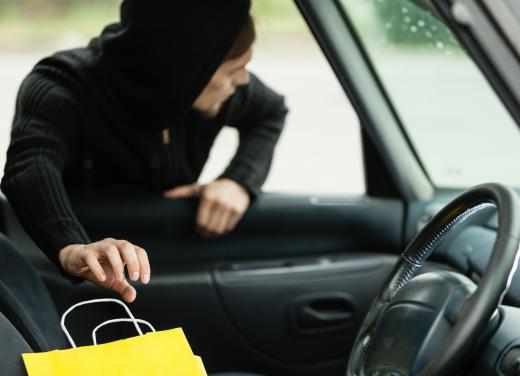 Even if your training program does not require that you complete an internship, doing so will give you practical field experience. You can ask your college's career services department to help you to connect with local companies that are willing to hire someone who plans to become a surveillance technician. As an intern, your goal should be to not only install surveillance equipment, but also to keep operational documents in compliance with organizational and government rules. Your company will additionally make you responsible for pinpointing suspicious activity detected by a video camera, as this information might be useful for court purposes.
Officials in your region might demand that you also complete licensing requirements before you can practice in this industry. Earning this credential before you become a surveillance technician involves taking and passing an exam, and maintaining it typically requires that you complete continuing-education classes. Receiving this type of designation demonstrates to hiring managers that an individual is well-versed in the field and has a thorough understanding of laws related to surveillance work.
AS FEATURED ON:
AS FEATURED ON:
By: Giuseppe Porzani

A surveillance technician is responsible for installing and monitoring electrical surveillance equipment.

By: Voyagerix

Surveillance technicians need to know the best locations for placing cameras to catching criminals in the act.