How Do I Become a Train Dispatcher?
The process to become a train dispatcher involves some formal education directly in the field of train dispatching or a related field, such as transportation, logistics, or engineering. Since much of the modern system of train dispatching is computer-controlled, experience working in information systems is also helpful. Candidates who have experience working in air traffic control, which has some similarities to modern train dispatcher duties, are often given preference for openings. As well, good analytical ability and the ability to thrive in a fast-paced work environment where multi-tasking is the norm is required. One important qualification is that no eyesight deficiency exist in the ability to distinguish colors for video monitor track and switch indicator lights.
In the United States, the process to become a train dispatcher can be easier than expected, as the large national train system companies offer direct training for the job. A typical course spans 28 weeks and involves study in everything from field safety training to hands-on teaching of dispatching rules. Students are usually required to complete a simulated computer-aided dispatching exam to complete the course. After this, they go through additional weeks of training on the job site to become a dispatcher. The 13-14 week on-the-job training is not paid, so train dispatcher and rail traffic controller trainees must have another source of income during that time period.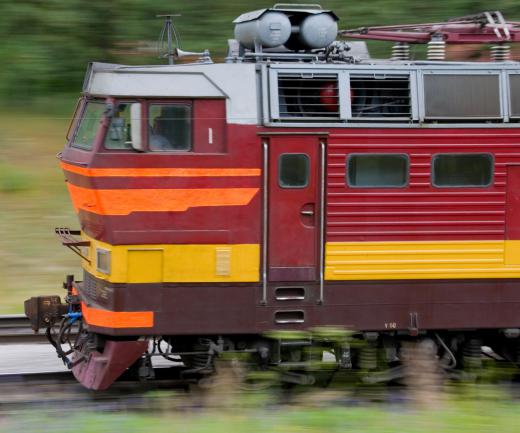 Entry-level pay for train dispatchers is good, ranking in the upper middle class range in the United States after a year on the job. The job does, however, carry with it a significant amount of stress. Candidates with two years of experience in air traffic control or train dispatching elsewhere are given strong preference for any job openings, as they may be accustomed to the normal stressors of the job.
The train dispatching field in the US is unionized as well, providing collective bargaining for work conditions and pay rates. Like air traffic control, the industry must also comply with federal standards and safety rules. As well, most of the large train companies in the US only offer training to become a train dispatcher at one or two locations nationwide, and completing the official coursework is no guarantee of a job offer.
Several technical colleges around the US also offer courses in train dispatching, which may be acceptable to some train companies as a condition of employment. The US qualifications to become a train dispatcher may also be transferable to requirements in other nations. Saudi Arabia, for instance, has a requirement of certification and/or vocational training and three years of experience to become a train dispatcher there.
Listings in the field in many nations may fall under the title of rail traffic controller. Another term used for train dispatchers is that of Supervisory Control And Data Acquisitions (SCADA) operator. This generally refers to the monitoring of computer control systems involving infrastructure, such as publicly and privately owned rail networks.
By: Ivan Kruk

A typical train dispatcher training course can span 28 weeks.

By: Sailorr

Many train dispatchers are employed by urban commuter rail systems.

By: Mikhail Ulyannikov

The train dispatching field, like air traffic control, must comply with federal standards and safety rules.