How do I Become a Transmission Mechanic?
There are four steps required to become a transmission mechanic: post-secondary training, related work experience, certification, and completing the job interview process. A transmission mechanic is responsible for installing, repairing, and replacing the transmission on cars and trucks. The transmission in a combustion engine vehicle is necessary to translate the output of the engine into power or torque to move the vehicle at both high and low speeds.
People who are mechanically inclined, skilled at working with tools, and enjoy working with their hands report the greatest satisfaction with this career. Many states have guidelines about what type of training is required to work as a transmission mechanic. In most states, he or she must be a licensed auto mechanic, with additional qualification in transmissions. A licensed transmission mechanic can find employment opportunities working for a large company, as part of an automobile or truck repair shop, or can open his own transmission repair business.
A post-secondary training program is required to become a transmission mechanic. Transmission mechanic training programs are available from a wide range of community and career colleges. These courses are designed for experienced automobile mechanics, and focus on the details of transmission designs, strengths and weaknesses, changes in the industry, new methodologies, and the impact of technology.
Related work experience to become a transmission mechanic includes working as an automobile mechanic. Additional experience includes working on boats, trucks, or any other type of combustion engine. The transmission mechanic can also provide support and advice to other mechanics on minor repairs to a transmission.
Mechanic is a skilled trade and is regulated by the government. All mechanics must complete a certification examination. In order to become a transmission mechanic, some states have another examination, which is evaluated in combination with the work experience. Based on the combination of the courses, examination, and experience, the candidate may receive a transmission mechanic certification.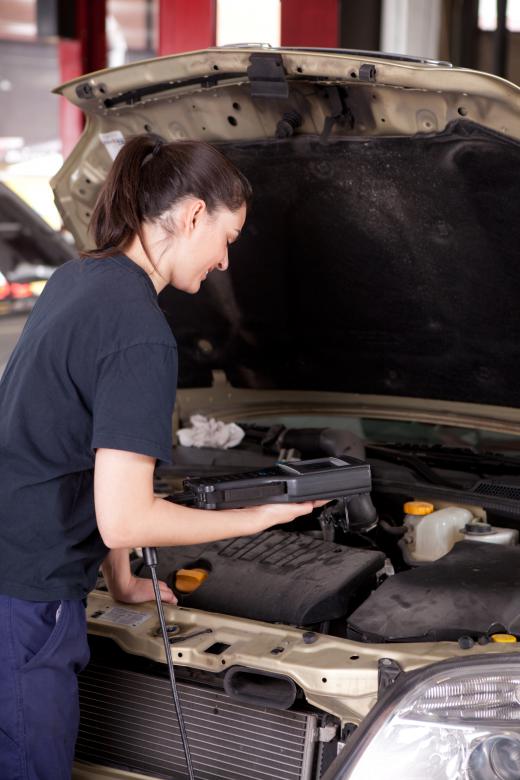 During the job interview process, take the time to prepare for the interview. Think of a list of standard interview questions and prepare your answers in advance. Some employers will have a short test of your repair skills as part of the interview process. They may also ask about any shop management or training experience.
Transmission mechanics usually have between three and five years' professional experience. During this period, the mechanic may have focused his practice in a specific make of vehicle or could have a variety of experiences. Opportunities for career advancement include further specialization on a specific brand or engine size.
AS FEATURED ON:
AS FEATURED ON:
Cutaway view of a transmission.

A transmission without the housing.

By: Tyler Olson

Vocational schools that specialize in auto maintenance usually offer transmission training and certification.

By: doncero

Transmission mechanics must be able to work on both manual and automatic transmissions.

By: ashadrov

Certification and work experience are necessary for those who want to become transmission mechanics.