How Do I Become a Transportation Inspector?
A transportation inspector has the job of inspecting transportation equipment and ensuring it is well maintained and meets a particular jurisdiction's standards. The steps you will have to take to become a transportation inspector will likely depend on the type of transportation equipment with which you will work as well as the particular employer with which you apply. Many employers, however, will expect you to work your way up to this job from other maintenance positions. Some may also require you to have a college degree or certificate, but many jobs are available for well-qualified applicants who hold only high school diplomas. Additionally, some employers might require you to have additional classroom training in the field you choose.
The amount and type of education you need will generally depend on the specifics of the job you seek. Almost all employers will expect you to have a high school diploma or a reasonable equivalent, such as a General Educational Development® (GED®) diploma, when you are applying for this job. Some employers will also give preference to candidates who hold college degrees, or they may even require an associate's or bachelor's degree. For instance, some aviation companies require a degree for this type of job.
You might also need special education and training to become a transportation inspector. This is typically the case with aviation companies, which may require you to successfully complete a year or two of air transportation training provided by a school that is approved by an air transportation authority in your area. You might also need in-classroom and hands-on training to work for a train or public transportation company. This type or training is typically required in addition to on-the-job training. Sometimes training also leads to certification, which can prove helpful for some transportation inspector jobs.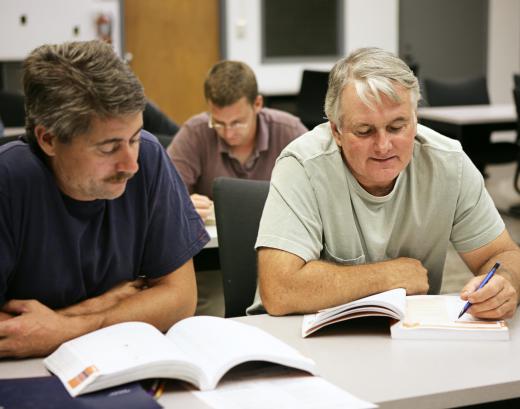 Typically, becoming a transportation inspector entails accruing work experience and working your way up to this job. This often means gaining several years of experience and building skill and expertise before you can qualify. To qualify for this job with an aviation company, for example, you may have to work for many years as an aviation mechanic. For a public transit company, however, you would need years of work history maintaining buses, trolleys, and subway trains. Often, railroad train companies require years of work experience as a maintenance worker and then as a train signal worker to become a transportation inspector.
By: Richard J Thompson

A transportation inspector is responsible for inspecting transportation equipment.

By: Moreno Novello

Transportation inspectors generally need several years of experience.

By: Monkey Business

Transportation inspectors need specific skills relevant to vehicles like buses or trains.

By: Lisa F. Young

The amount and type of education necessary to become a transportation inspector generally depends on the specifics of the job.