How Do I Become a Veterinary Pharmacist?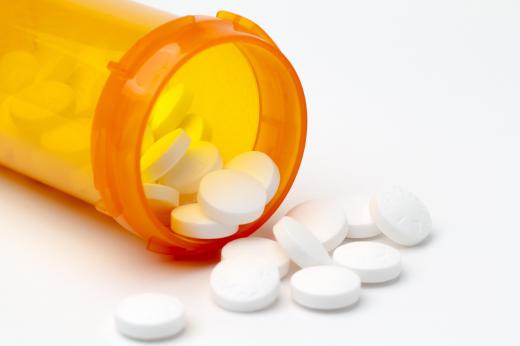 If you're interested in animal health and you are training for a pharmacy degree, you can choose to become a veterinary pharmacist. There are trained professionals who work exclusively with veterinarians to prescribe for animals and dispense products to their owners. Traditional pharmacists may work closely with vets as well, since some human medication is also effective on animals. The former will need extra instruction in animal disease processes, anatomy and compounding, an important skill for prescribing animal medications.
Most veterinarians don't learn much pharmacology in school, so they must rely on a specialist in animal medications. To become a veterinary pharmacist, you can attend a regular pharmacy school for humans and then rotate into a program at a college of veterinary medicine. A specialist would incur more intensive training in animal anatomy and disease processes as well as general courses in pharmacology and toxicology. Math, physics, science and chemistry classes are useful and required for compounding programs.
The alteration of medications to conform to unusual dosage requirements or administration, called compounding, was practiced by many old-school vets who concocted remedies themselves. An example would be mixing a medication with a flavoring or other inactive ingredient to make it palatable to a cat, or recalibrating the dosage of a human drug for administration to an animal patient. It is important for the pharmacist to know how compounding affects the stability and medicinal properties of drugs, so as not to harm the animal or render the drug ineffective.
Animal pharmacists take both weight and metabolism into consideration when prescribing medicine for different species. Food animals may not take compounded medicines, because of the uncertainty in how long drugs may remain in their systems. Pharmacists may dispense manufactured medications to them, which already have retention factored into their formulas. In addition, parasites are very common in all types of animals, so you will have to learn about transmission and eradication of these pests to become a veterinary pharmacist.
The Society of Veterinary Hospital Pharmacists (SVHP) is an international professional organization for veterinary pharmacology. Many members are instructors at veterinary colleges, and conduct classes and workshops aimed at educating veterinarians and keeping them up to date with the latest techniques and information. Agricultural and livestock production typically require experts in veterinary pharmacy to keep the stock of food animals healthy. There are always newer drugs and more understanding of how medicines affect animals, so the field is growing. Aside from treatment, if you decide to become a veterinary pharmacist, the career also offers opportunities for research into new and effective medications for all types of species.
By: ACphoto

A veterinary pharmacist works with veterinarians on prescribing and dispensing medicine to pet owners.

By: Minerva Studio

Veterinary pharmacists need to keep up to date on government regulations and the new drugs that are on the market.

By: Deklofenak

A veterinary pharmacist may dispense medicines for all types of animals.

By: leungchopan

Veterinary pharmacists have to be versed in animal physiology so they can prescribe the right kind of medication.

By: mangostock

A veterinary pharmacist dispenses medications per a veterinarian's instructions.