How do I Become a Video Game Tester?
Video games aren't just for kids. Each video game console that comes out is advertised as having the best graphics and amazing game play. Several of the games being made now are for mature audiences, making video games more popular with adults than ever before.
Video game testers, who play these games for a living, are the first people outside of the companies to see the new games. Video game testers preview the games before they reach the last stages of development. They report back to the company on how well the game plays, and their thoughts on the game. Testers check for bugs, and analyze the game for details that regular gamers might not even notice.
There are a lot of people who would love to become a video game tester. Because of this, it can be a difficult job to get into. The best place to start is by playing a lot of video games. Learn how to work your consoles, and start analyzing games you already own. Notice details you might have missed the first time through. Get active in online forums and in online gaming communities. Also, start reading up on what is required of video game testers.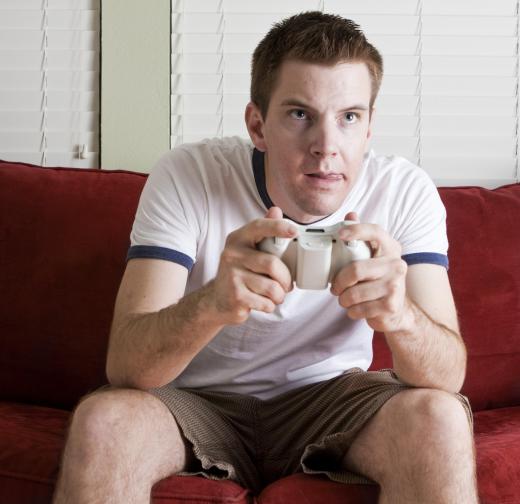 The second step when trying to become a video game tester is to get into a beta testing program. These jobs can be hard to find online, which is why it is so important to be part of a few active online communities. Becoming a beta tester is often a matter of knowing someone else who is already beta testing who can help you get in. Beta testers don't always get paid for their work, but they usually get to keep the game they are testing. This is an important step when trying to become a video game tester, and is similar to the game testing job. Beta testers are required to log into the company website to share your feedback on the game, or to get online at certain times, through the game, to help test the game's online capacity.
The next step is to begin marketing yourself to video game designers. Let them know who you are, and that you would like to become a video game tester for them. Send a letter through the appropriate channels stating your experience in gaming. This is a great time to mention any beta testing experience you may have. Eventually, you will probably get your first game to test. After that, go back to marketing yourself. Although it may take a while, the more games you test for a company, the more likely it is that you will become someone they are happy to work with. Your effort may pay off with a career in video game testing.
It isn't difficult to become a video game tester, but it can be very tedious and is not a career that happens overnight. It may even be several years before you are making any money at all. However, with considerable determination, it is possible to eventually break into this career field.
AS FEATURED ON:
AS FEATURED ON:
By: tomispin

Video game testers try out a variety of the the game's mechanics, including controller response.

By: Crashoran

Video game testers will be the first people to play a game outside of the company making it.

By: Sandor Kacso

Video game testers are often required to provide specific feedback related to a variety of features.