How do I Become a Weight Loss Coach?
A weight loss coach offers guidance, support, and accountability to clients who wish to lose weight. Those who wish to become a weight loss coach may find specialized licensing and certification programs in counseling, health care, or nutrition. Other professionals choose to learn on their own or to complete coaching certification programs. In the United States there is no government licensing necessary to work as a weight loss coach. Other countries, however, may have laws that restrict weight loss services to licensed professionals.
Coaches may first be licensed or certified in another profession prior to deciding to become a weight loss coach. For example, dietitians in the United States usually need to earn a bachelor's degree, complete a supervised practicum, and pass a national examination prior to using the title of registered dietitian. Nurses, counselors, and other health-care professionals would likewise need to complete higher education and training requirements and pass an exam before being licensed in their respective fields.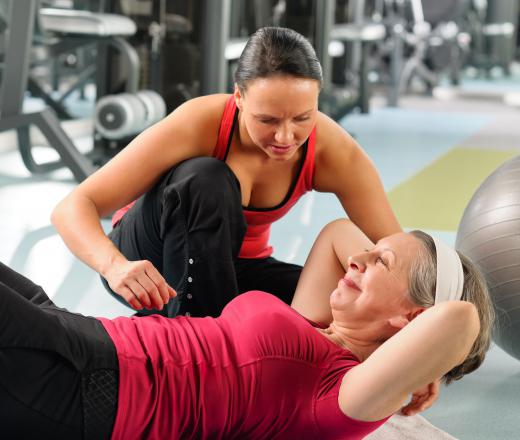 Weight loss coaches with a background in health care, physical fitness, or counseling may offer weight loss coaching as an adjunct to their current practice; these professionals may or may not seek formal training or certification in coaching. For example, a weight loss coach who is also a nurse or a dietitian may work with clients on meal planning, while a personal trainer might offer goal setting and motivation sessions to clients in addition to their normal cardio workouts.
Some weight loss coaches may not be trained in any of the health sciences, and may want to become a weight loss coach because they are interested in helping others. A weight loss coach with no credentials in health, counseling, or fitness may simply read up on weight loss topics on his own, or he may choose to undergo training though a weight loss coaching or generalist life coaching program.
There are several organizations that offer training and certification for people who want to become a weight loss coach or offer life coaching in more than one area. These organizations and training programs differ in size, scope, and reputation; they also are usually open to both health care and counseling professionals as well as to those who do not have training in those areas. Some of these programs are religiously affiliated, while others may offer training in a particular school of psychology or motivational theory. Each organization usually has its own criteria for certification, which may include assigned readings, training classes or workshops, and one-on-one mentoring.
AS FEATURED ON:
AS FEATURED ON:
By: CandyBox Images

Weight loss coaches should develop specific fitness plans for clients.

By: javy

Weight loss coaches know the best regimens for meeting specific fitness goals.

By: Nitr

Weight loss coaches might help people in designing different meal plans.

By: alexsokolov

Weight loss coaches may have a background in counseling.

By: Antonioguillem

Weight loss coaches need to emphasize the importance of exercise in keeping weight off over the long haul.

By: Lovrencg

In the United States, there are no licensing guidelines needed to work as a weight loss coach.

By: Igor Mojzes

Weight loss coaches may encourage clients to add a variety of cardio exercises to their workouts.

By: jedi-master

A weight loss coach offers guidance to clients who wish to lose weight.