How do I Become an Elevator Mechanic?
Becoming an elevator mechanic involves a blend of formal education and hands-on apprenticeship. Start with a high school diploma, then pursue a technical program in mechanics. Next, secure an apprenticeship to gain practical experience. But, what are the specific skills you need to excel in this field?
Elevator mechanics are responsible for repairing, assembling and installing elevators or escalators. Elevator mechanics need to possess a wide variety of knowledge to work with the intricate electrical systems and elevator machinery. To become an elevator mechanic, a candidate generally needs to complete a technical or associate's degree, participate in an apprenticeship program and possibly pass a licensing examination.
Elevators are largely run on electronic systems, so the installation and repair of elevators usually requires a fair amount of electrical training. A technical certification or associate's degree is not a requirement to become an elevator mechanic, but it may prove beneficial when attempting to secure more competitive jobs. Extensive vocational training may offer more opportunities for advancement and may be seen as more desirable by employers; highly-trained employees save a company the money and time they might have to spend training inexperienced employees.
A technical training course generally covers the basics of electrical wiring, blueprint reading and equipment installation. Additional courses may train an aspiring candidate the use of microprocessors, hydraulics and welding. Students also typically learn the basics about elevator equipment and techniques for repair. It is generally advisable for students to obtain an apprenticeship while working toward a degree to become an elevator mechanic to increase their chances of securing a position after certification or graduation.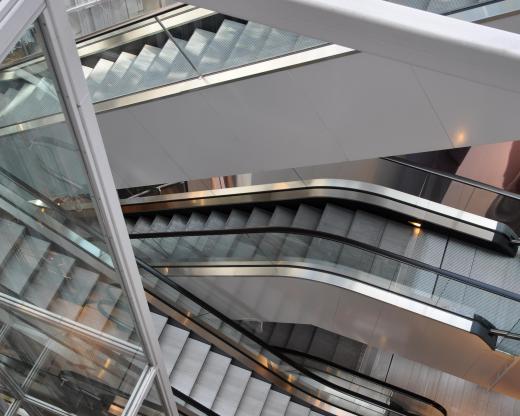 Some elevator mechanics begin their careers as apprentices and eventually train to specialize in installation, repair or assembly work. Other elevator mechanics may work in apprenticeship positions while they are in school, but may move on to become supervisors or managers in their field once they complete their degree and apprenticeship. Even if an apprentice only trains in one area of elevator mechanics, they will obtain a broader knowledge of all elevator mechanics through certification and coursework.
An apprenticeship is a wage-earning, intensive training period and may last as long as four years. Apprentices shadow senior technicians to observe and learn the skills of the trade. Those seeking to become an elevator mechanic may find openings by contacting their local elevator repair establishments, but it is more likely to obtain an apprenticeship by contacting a local vocational school. Vocational schools often have an agreement with local companies to send over new recruits in exchange for employee paid training programs.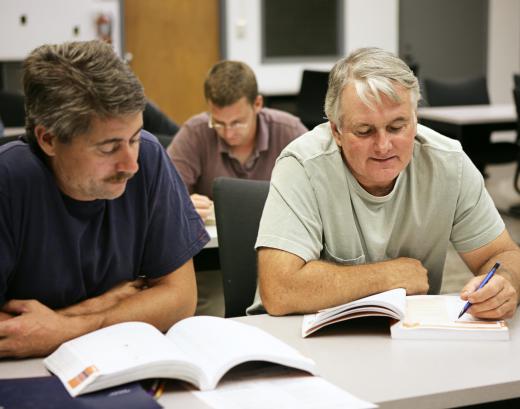 Once the apprenticeship period has ended, elevator mechanics will usually need to pass a local licensing examination before working on their own. Some companies may also require additional training to use specialized equipment. As technology changes, it is typically important for elevator mechanics to take continuing education courses and seminars.
AS FEATURED ON:
AS FEATURED ON:
By: Carsten Reisinger

Electrical training is commonly a requirement of those who wish to be elevator mechanics.

By: Petrus

Elevator mechanics are typically also involved in escalator repair.

By: Monkey Business

Technical training courses for elevator mechanics will often include welding.

By: Lisa F. Young

Becoming an elevator mechanic may require two years education at a trade school.